Resource Center
The Transit Workforce Center is pleased to host a curated collection of publications and other materials to assist stakeholders engaged in transit workforce development. The Resource Center includes case studies, training materials, research reports, and other materials of interest, including publications produced by federal government agencies, transit organizations, and independent research entities. Resources may be filtered by topic, resource type, and transit mode.
We are continuing to update the Resource Center regularly. Please contact us via the Request Help menu option if you would like assistance using the Resource Center or are looking for resources on a particular topic. We also welcome suggestions of topics or specific resources to add.
TWC's Transit Workforce Data Dashboard
Launched in March, 2023, the Transit Workforce Data Dashboard presents quantitative, descriptive data about the composition of the transit workforce and trends in transit employment using a series of charts and graphics. This information is relevant for industry discussions in a range of contexts, including: strategic workforce planning in recruitment, retention, and other areas; examining and addressing opportunities and challenges related to diversity, equity, inclusion, and access; and identifying training and funding needs.
Transit Workforce Center
March 2023
Transit Workforce Shortage: Synthesis Report and Toolkit
The Transit Workforce Shortage Study builds a framework for APTA, its members, and its partner organizations to better understand the workforce shortage's causes and provides best practices for recruiting, hiring, and retaining transit operations workers.
APTA's Transit Workforce Shortage Study combines information from a survey of public transit workers and interviews with public transportation agencies to provide insight into ways to address the national shortage of transit workers. The report provides information on actions agencies have taken to address the workforce shortage, and the toolkit provides step-by-step answers to workforce shortage scenarios agencies are facing every day.
American Public Transportation Association (APTA)
March 2023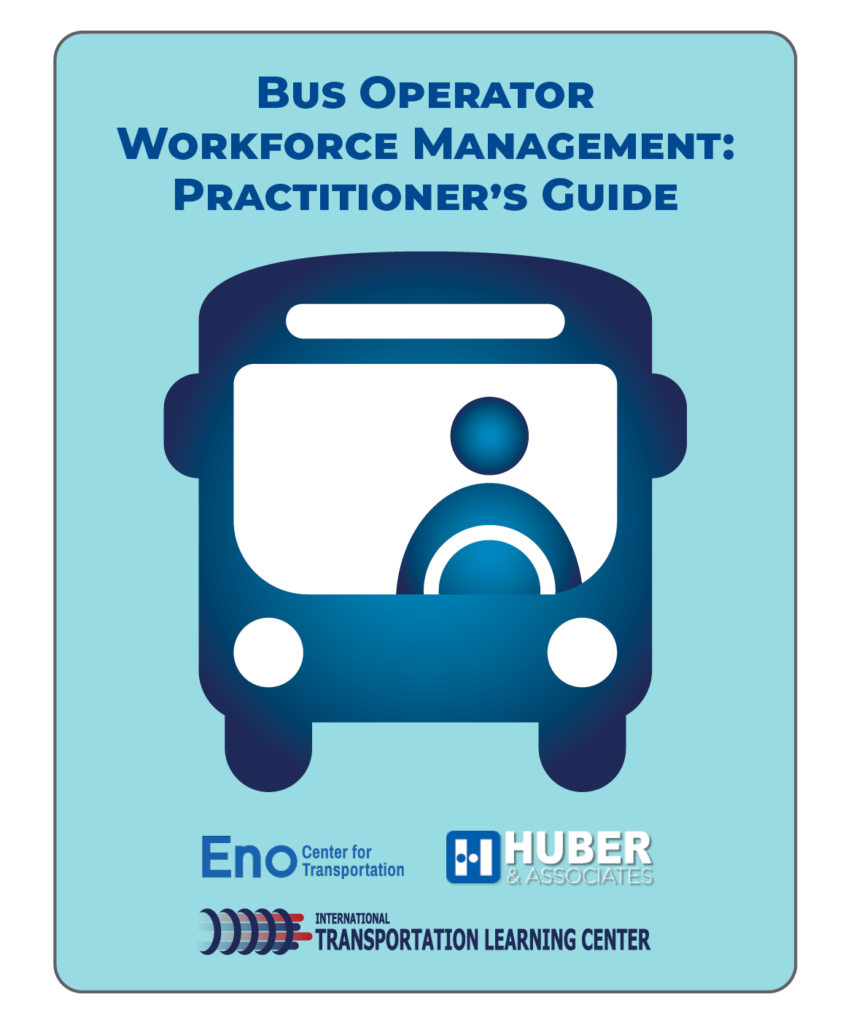 Bus Operator Workforce Management: Practitioner's Guide
This practitioner's guide provides recommendations and resources enabling transit agencies to better assess, plan, and implement their operator workforce management programs.
Eno Center for Transportation, International Transportation Learning Center (ITLC), Huber & Associates
January 2023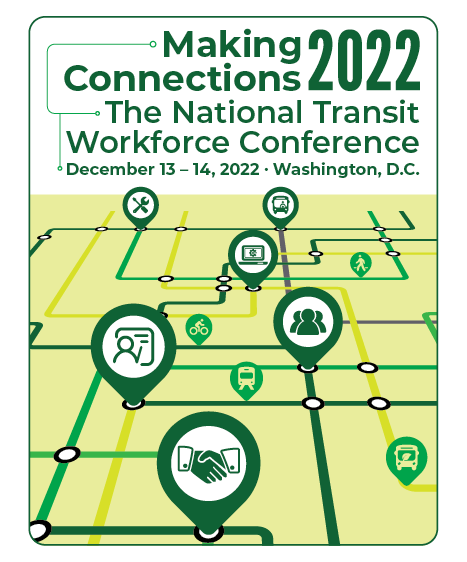 Making Connections 2022 – Program Overview
The Transit Workforce Center hosted Making Connections 2022: The National Transit Workforce Conference in Washington, D.C. on December 13-14, 2022. This conference brought together participants from urban, suburban, rural, and tribal public transportation and industry stakeholders in plenaries, workshops, networking, and ongoing dialogue. Discussions and sessions featured topics including recruitment and retention, training, mentoring and apprenticeships, new technologies, preparing today's and tomorrow's workforce, and advancing diversity, equity, inclusion, and access.
Session materials from Making Connections 2022 are hosted on the TWC Resource Center. Please click here to view all related materials. A PDF copy of the conference schedule is linked below.
Transit Workforce Center
December 2022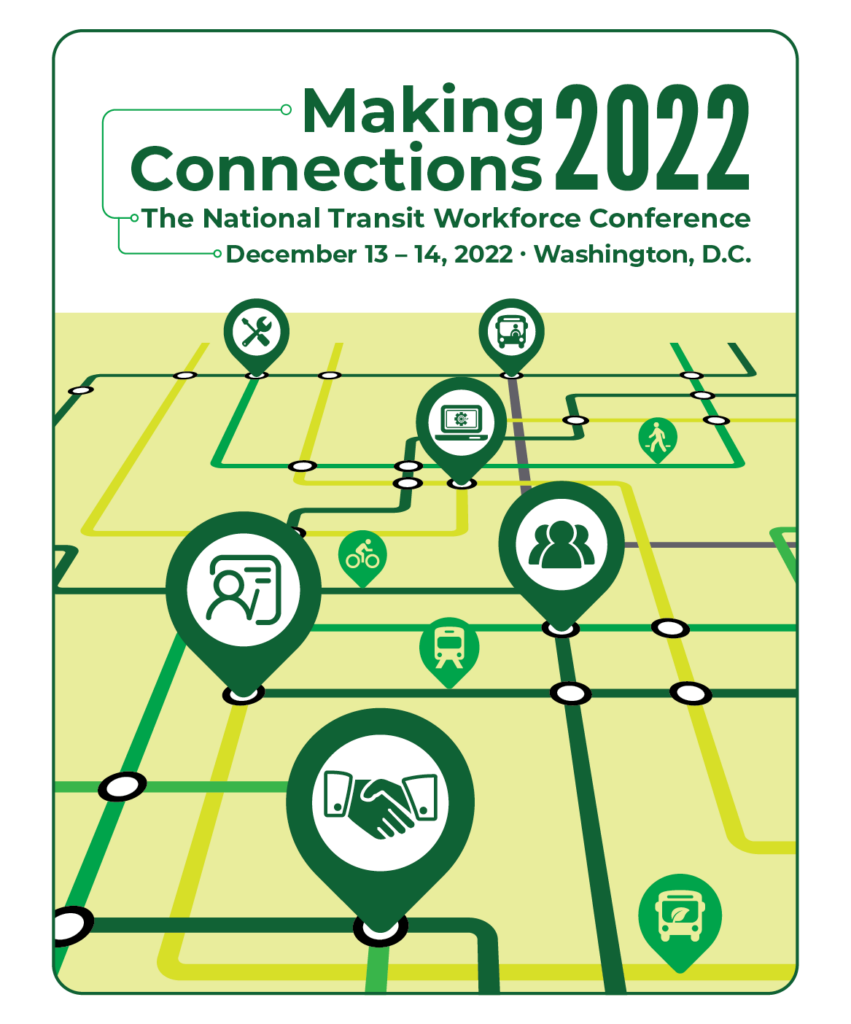 Making Connections 2022 – Driving Bus Operator Recruitment and Retention: Challenges, Opportunities and Innovation
This session was presented as part of TWC's Making Connections 2022 transit workforce conference in December, 2022. Please click "Learn More" to view session details. A link to the presentation slides is included.
Transit Workforce Center
December 2022
Session Summary: A headline issue confronting all transit systems today – how to attract and retain bus operators in a tight labor market. This lively session began with presentations from the TCRP F-28 research team and TransitCenter on their recently published national research findings on recruiting, developing and retaining transit bus operators.  Labor and management industry practitioners from multiple locations then shared their recruitment approaches and strategies that have been most effective on the ground, and TWC staff summarized the National Transit Frontline Worker Recruitment Campaign.
Moderators
Rob Puentes: President and CEO – The ENO Center for Transportation
Speakers
Julia Castillo: Executive Director – Heart of Iowa Regional Transit Agency
James Duff: Assistant Vice President, Human Resources – Dallas Area Rapid Transit
Jeff Hazen: Executive Director – Sunset Empire Transportation District
Steve Jovel: Transportation Superintendent – Santa Clara Valley Transportation Authority
Robin Phillips: Executive Director – National Rural Transit Assistance Program
Harpreet Singh: JWI Director – Amalgamated Transit Union Local 265
David Stephen: Senior Communications Specialist – International Transportation Learning Center /Transit Workforce Center
Chris Van Eyken: Program Manager – TransitCenter
LEARN MORE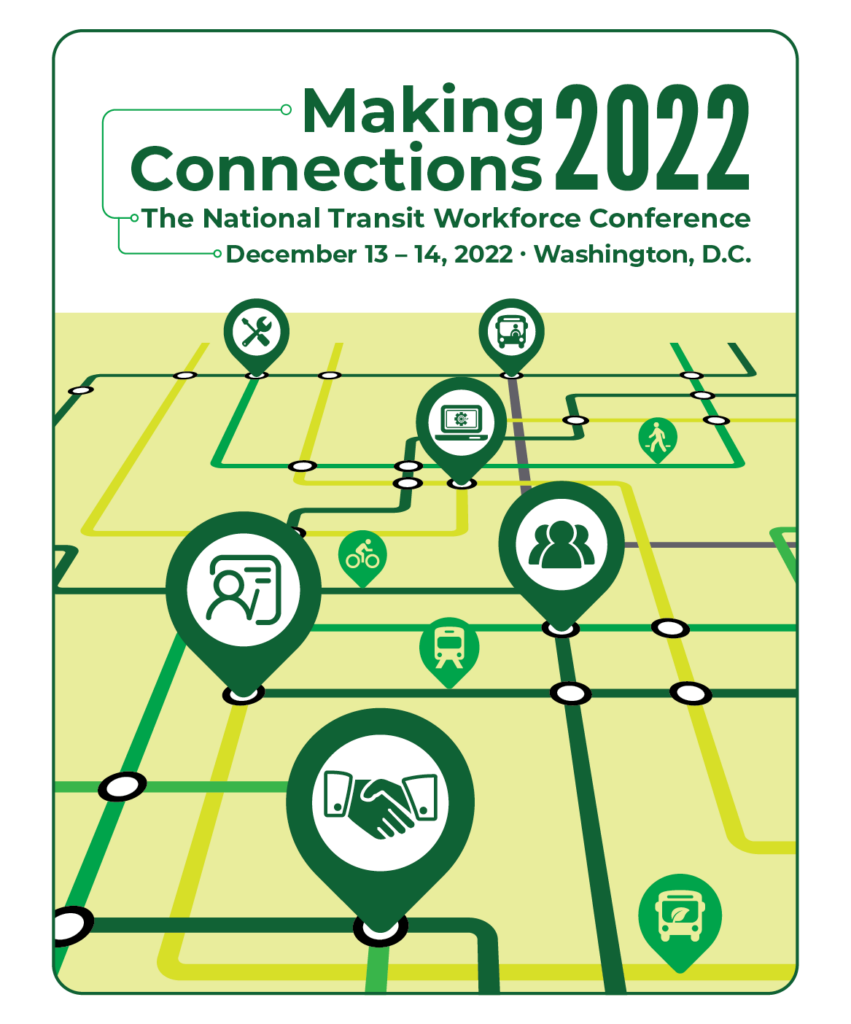 Making Connections 2022 – Meeting Industry Needs: Feedback Session on FTA's Draft Strategic Workforce Development Plan
This handout was shared with participants in a feedback session held during TWC's Making Connections 2022 transit workforce conference in December, 2022. Please click "Learn More" to view session details.
Transit Workforce Center & Federal Transit Administration
December 2022
Session Summary: The Federal Transit Administration, assisted by the Transit Workforce Center, is developing a strategic plan to support, strengthen and advance the transit industry's workforce development programs. In this working session, participants heard about the current draft version of the plan and provided feedback and input that will shape the final document and direction.
Speakers
Mary Leary: Acting Associate Administrator for Research, Demonstration and Innovation – Federal Transit Administration
FTA Workforce Development National Plan Handout
LEARN MORE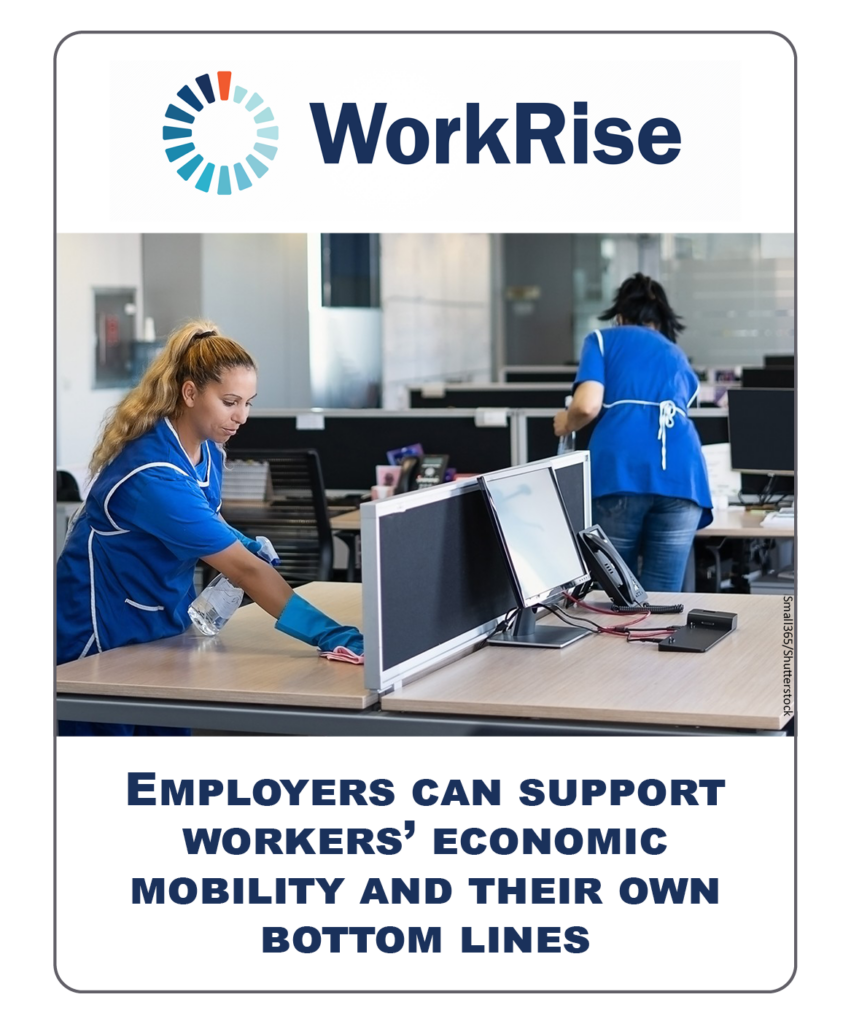 Employers can support workers' economic mobility and their own bottom lines
This article provides a concise description of several strategies employers can use to create clear advancement pathways in their workplaces, which will help attract and retain quality candidates. It discusses research around what modern-day employees are looking for in a workplace and a position. It also links to a related article, which provides an overview of the framework created by Jobs for the Future (JFF) to describe the components of a good job.
WorkRise
November 2022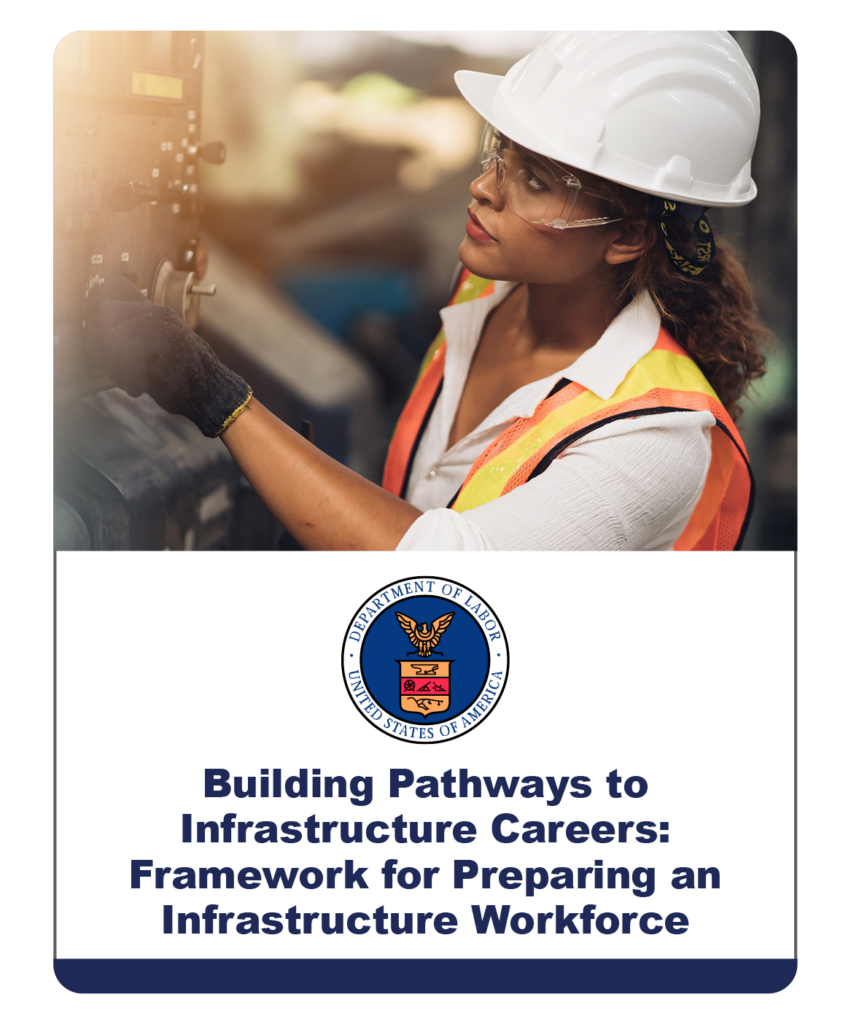 Building Pathways to Infrastructure Careers: Framework for Preparing an Infrastructure Workforce
This resource provides a framework for all workforce stakeholders, including infrastructure project leads, to engage the public workforce system in implementing the Bipartisan Infrastructure Law with strong workforce commitments and proven strategies that produce high-quality education, training, and employment opportunities for all workers.
U.S. Department of Labor, Employment and Training Administration
October 2022