Topics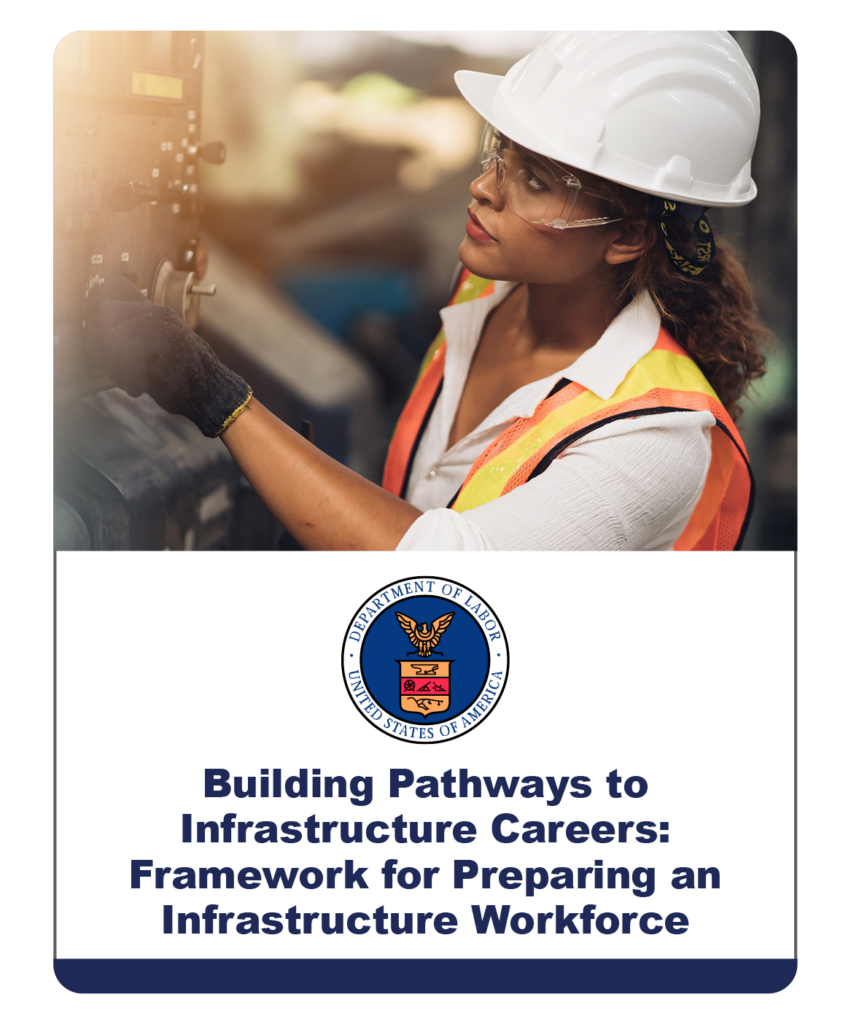 Building Pathways to Infrastructure Careers: Framework for Preparing an Infrastructure Workforce
This resource provides a framework for all workforce stakeholders, including infrastructure project leads, to engage the public workforce system in implementing the Bipartisan Infrastructure Law with strong workforce commitments and proven strategies that produce high-quality education, training, and employment opportunities for all workers.
U.S. Department of Labor, Employment and Training Administration
October 2022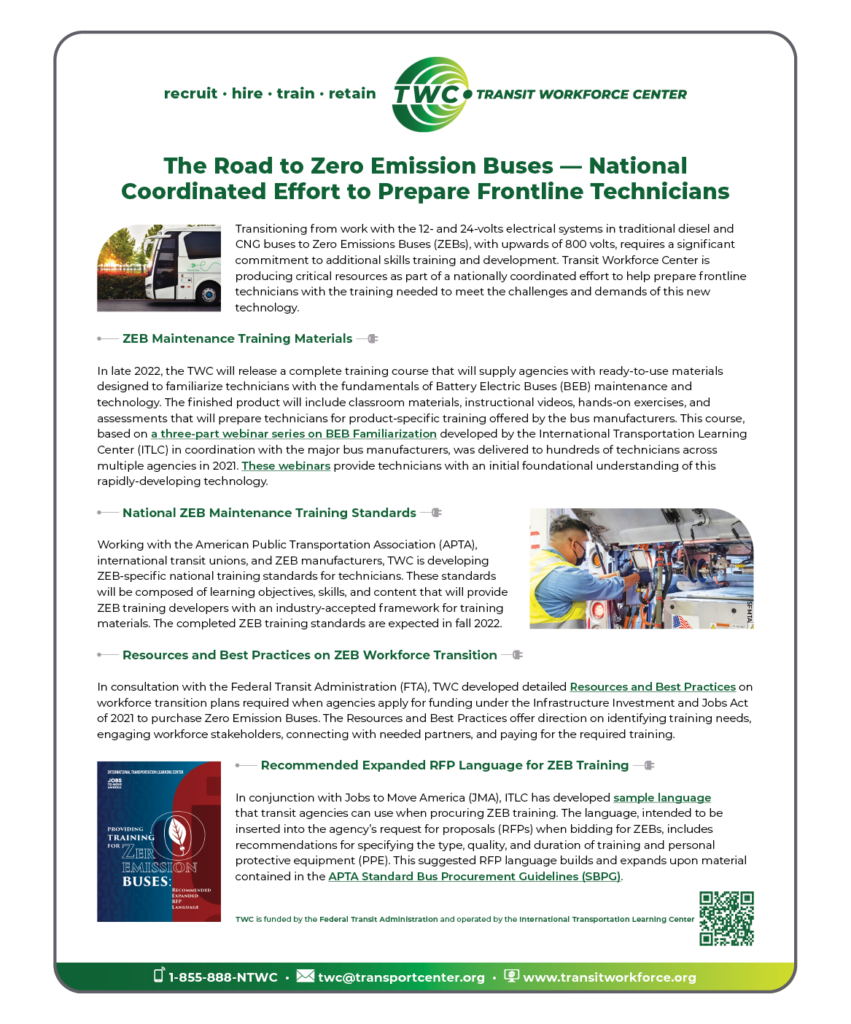 The Road to Zero Emission Buses — National Coordinated Effort to Prepare Frontline Technicians
Transitioning from work with the 12- and 24-volts electrical systems in traditional diesel and CNG buses to Zero Emissions Buses (ZEBs), with upwards of 800 volts, requires a significant commitment to additional skills training and development. The Transit Workforce Center is producing critical resources as part of a nationally coordinated effort to help prepare frontline technicians with the training needed to meet the challenges and  demands of this new technology. This document summarizes our ZEB resources.
Transit Workforce Center
March 2022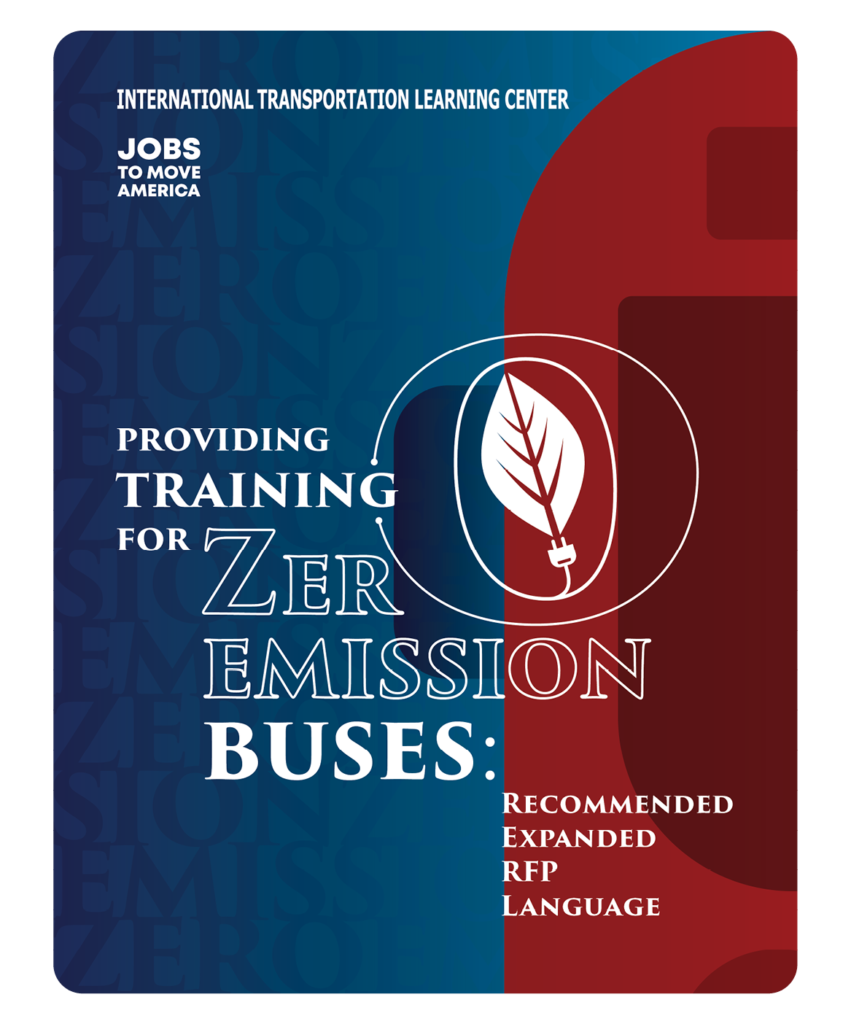 Providing Training for Zero Emission Buses: Recommended Expanded RFP Language
This document includes recommended language for agencies to build robust training procurement into their ZEB Request for Proposals. It is intended to be used as a starting point for agencies to tailor their training procurement to suit their specific needs.
International Transportation Learning Center & Jobs to Move America
February 2022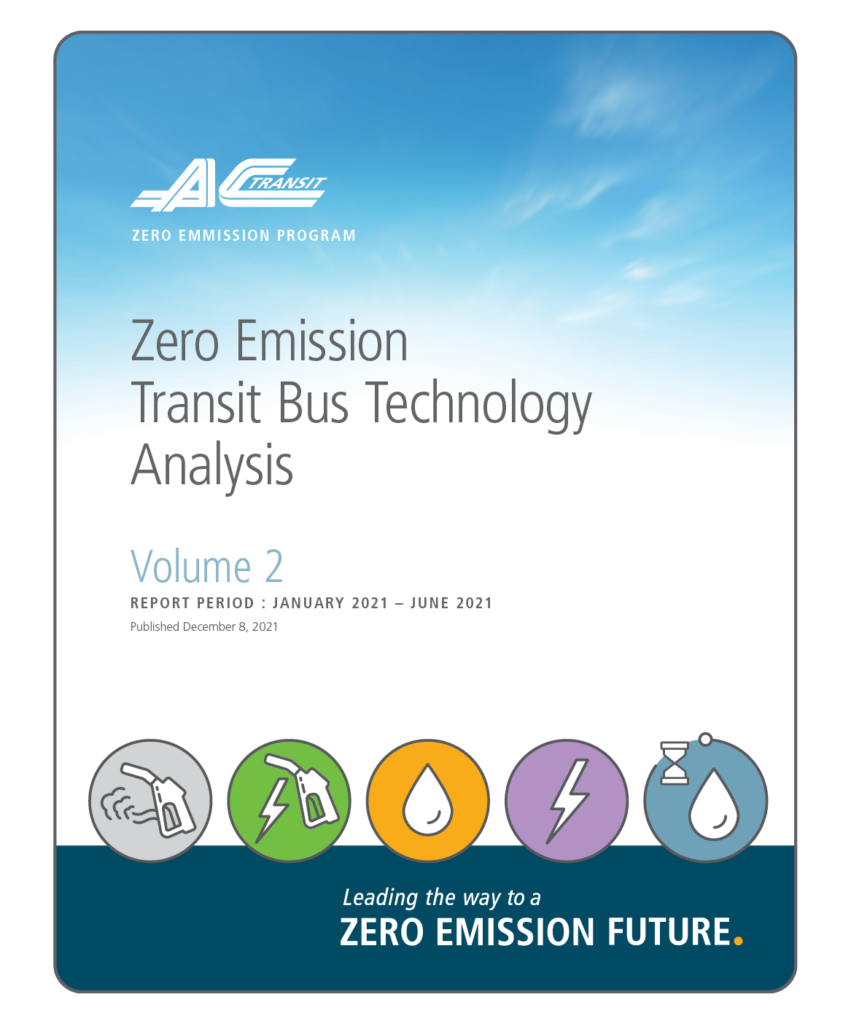 Zero Emission Transit Bus Technology Analysis Volume 2
This report, Volume 2, is the second edition of the Zero Emission Transit Bus Technology Analysis (ZETBTA) which includes results from the fuel-cell electric bus (FCEB), battery electric bus (BEB), diesel hybrid bus, and conventional diesel bus technologies control fleet. It integrates lessons learned and best practices gleaned from AC Transit's extensive experience in deploying ZEB technologies, including developing innovative workforce training programs, data integration and management, and transit deployment viability.
AC Transit
December 2021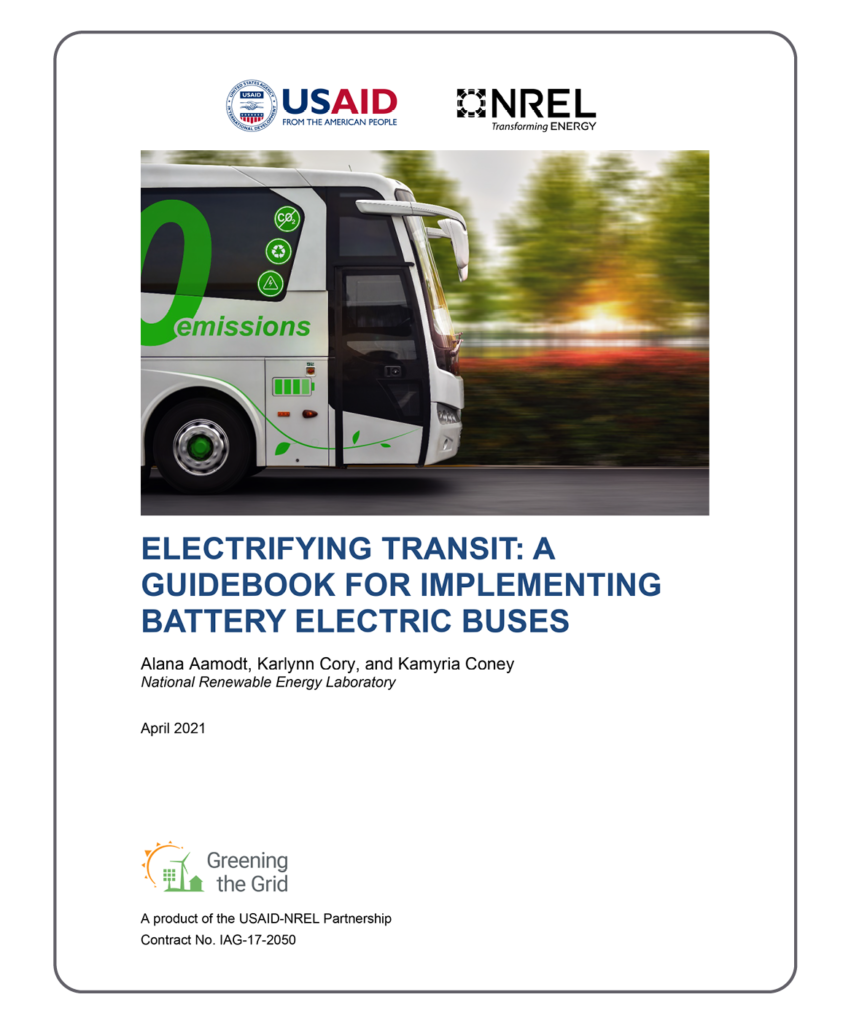 Electrifying Transit: A Guidebook for Implementing Battery Electric Buses
To assist stakeholders with interest in deploying BEBs, this guidebook describes the decisions and considerations required for successful BEB implementation.
United States Agency for International Development (USAID) and National Renewable Energy Laboratory
April 2021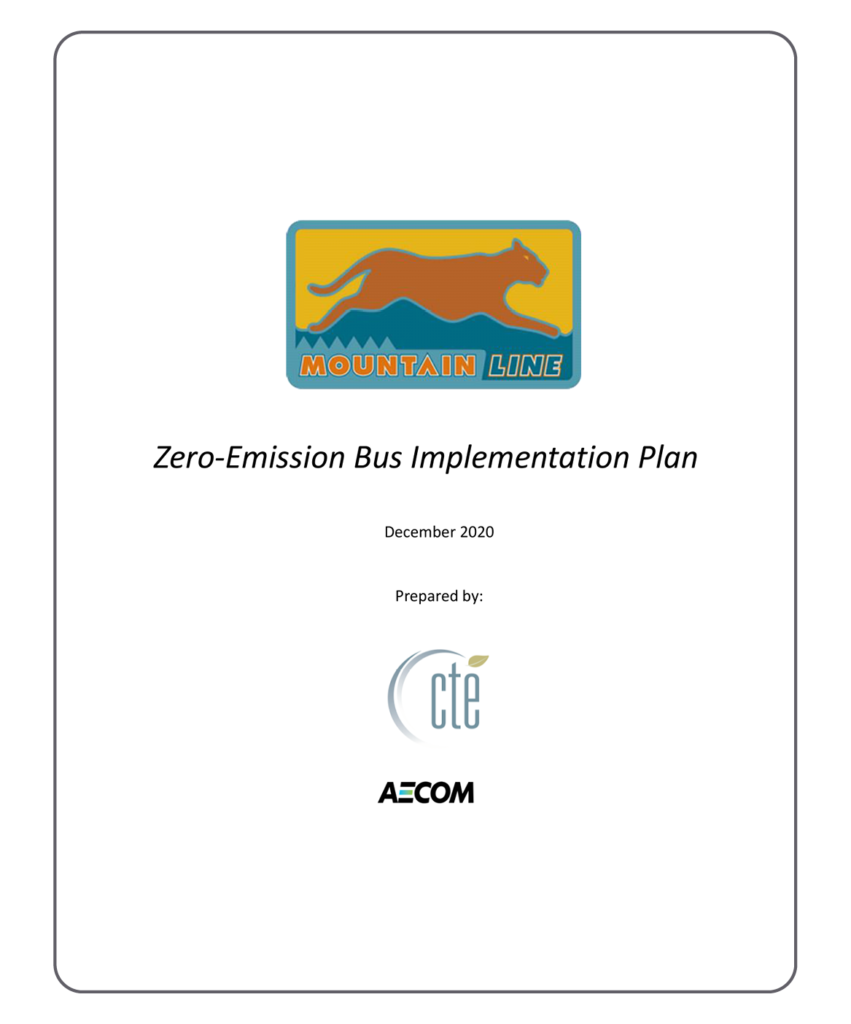 Mountain Line Zero-Emission Bus Implementation Plan
The Northern Arizona intergovernmental Public Transportation Authority (referred to as Mountain Line) contracted with the Center for Transportation and the Environment (CTE) to develop a Zero-Emission Bus (ZEB) Transition Plan to identify a zero-emission roadmap for full-scale deployment.
Center for Transportation and the Environment (CTE) and AECOM
December 2020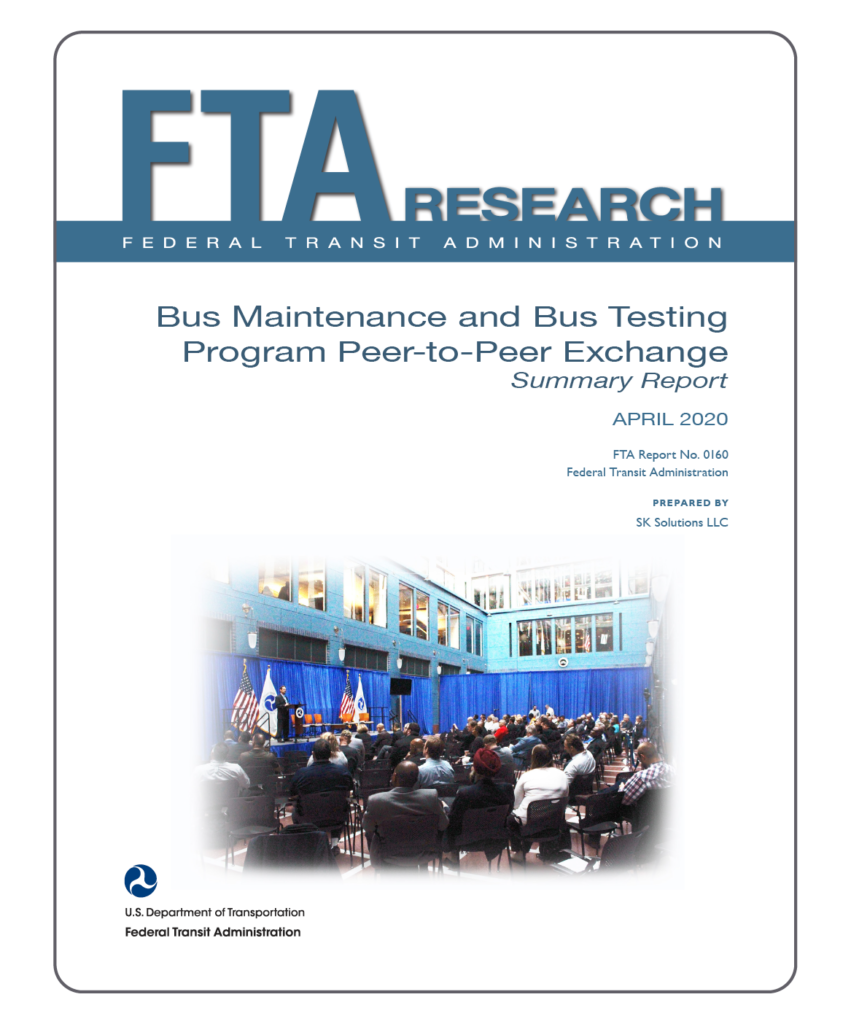 Bus Maintenance and Bus Testing Program Peer-to-Peer Exchange (Report 0160)
This report presents a summary of the bus maintenance worker training peer exchange, hosted by the Federal Transit Administration (FTA). Significant shifts in the types of transit buses being procured (e.g., from traditional buses to alternative fuel/low- and no-emission buses) require new and different types of frontline worker training. Through the peer exchange, stakeholders, including industry representatives, shared knowledge about bus maintenance worker training and discussed best practices for developing the next generation of highly-skilled bus technicians.
Federal Transit Administration
May 2020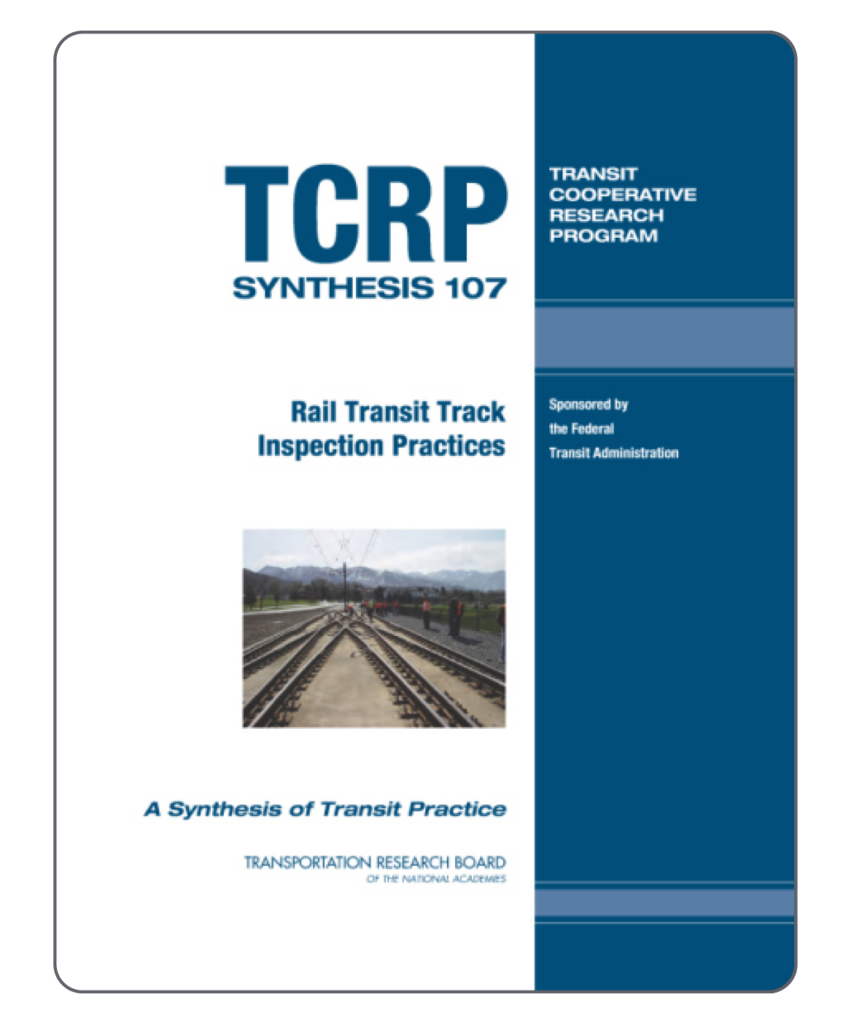 TCRP Synthesis 107: Rail Transit Track Inspection Practices
TRBs Transit Cooperative Research Program (TCRP) Synthesis 107: TCRP Synthesis 107, Rail Transit Track Inspection Practices offers information across a range of older and newer U.S. rail transit agencies on track inspection practices and policies.
Issues addressed in the report include agency staffing, agency organization and characteristics, track inspection program criteria, training and certification, procurement, and track safety practices.
Transit Cooperative Research Program (TCRP)
January 2013