Troops to Transit: A Resource for Recruiting and Developing Veterans for Public Transportation Careers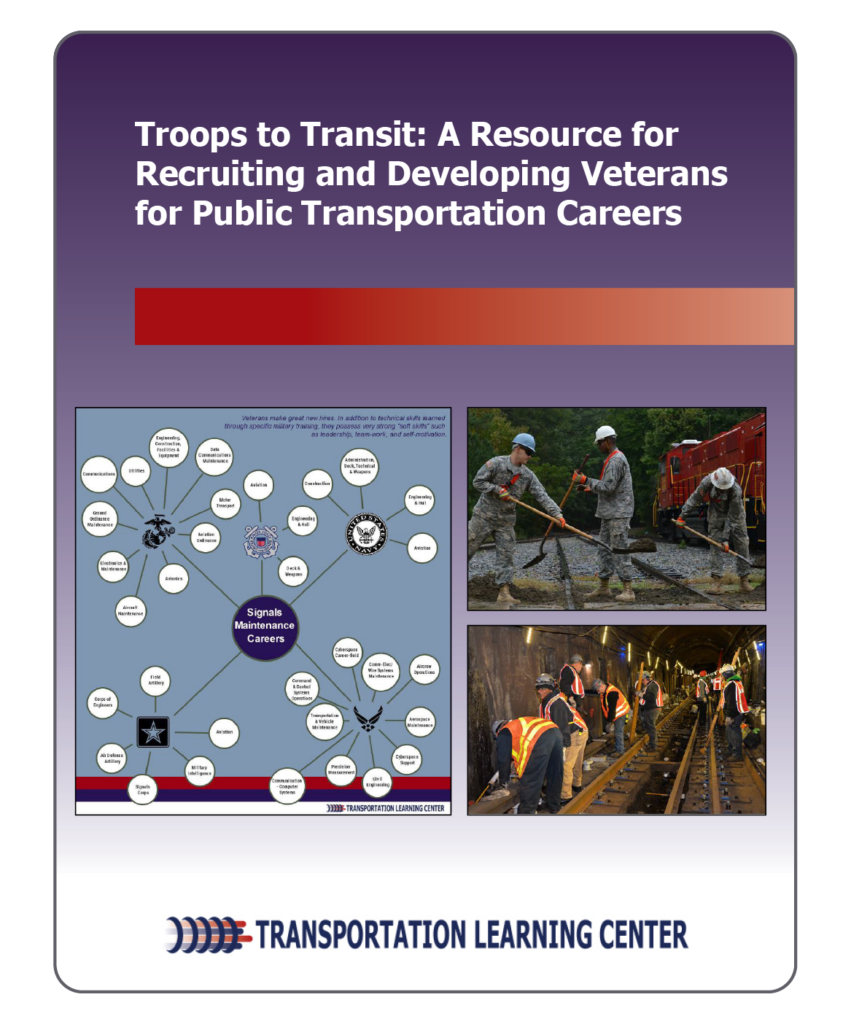 Troops to Transit: A Resource for Recruiting and Developing Veterans for Public Transportation Careers
International Transportation Learning Center
November 2016
The International Transportation Learning Center's analysis of Bureau of Labor Statistics data has shown that the transportation industry in large will likely see a massive front-line labor shortage in the next ten years unless it is able to find and hire skilled workers. In fact, it is estimated that 126 percent of today's transit workforce will have to be hired and trained in the next ten years.
In order to help fill this need, the center has produced a Veterans Crosswalk tool (see Excel document below) which matches skill-sets learned during military service with the kinds of skills that public transportation agencies look for when hiring signals maintainers. This product was produced in cooperation with a Veterans Taskforce made up of veterans who are also Subject Matter Experts in the field of Signals Maintenance. This detailed matrix has been distilled down into a user-friendly Veteran's Factsheet (see PDF below) which provides at-a-glance information for both veterans interested in a signals career and for agencies looking to hire skilled veterans.
The tool is accompanied by a summary report.