Resource Center
The Transit Workforce Center is pleased to host a curated collection of publications and other materials to assist stakeholders engaged in transit workforce development. The Resource Center includes case studies, training materials, research reports, and other materials of interest, including publications produced by federal government agencies, transit organizations, and independent research entities. Resources may be filtered by topic, resource type, and transit mode.
We are continuing to update the Resource Center regularly. Please contact us via the Request Help menu option if you would like assistance using the Resource Center or are looking for resources on a particular topic. We also welcome suggestions of topics or specific resources to add.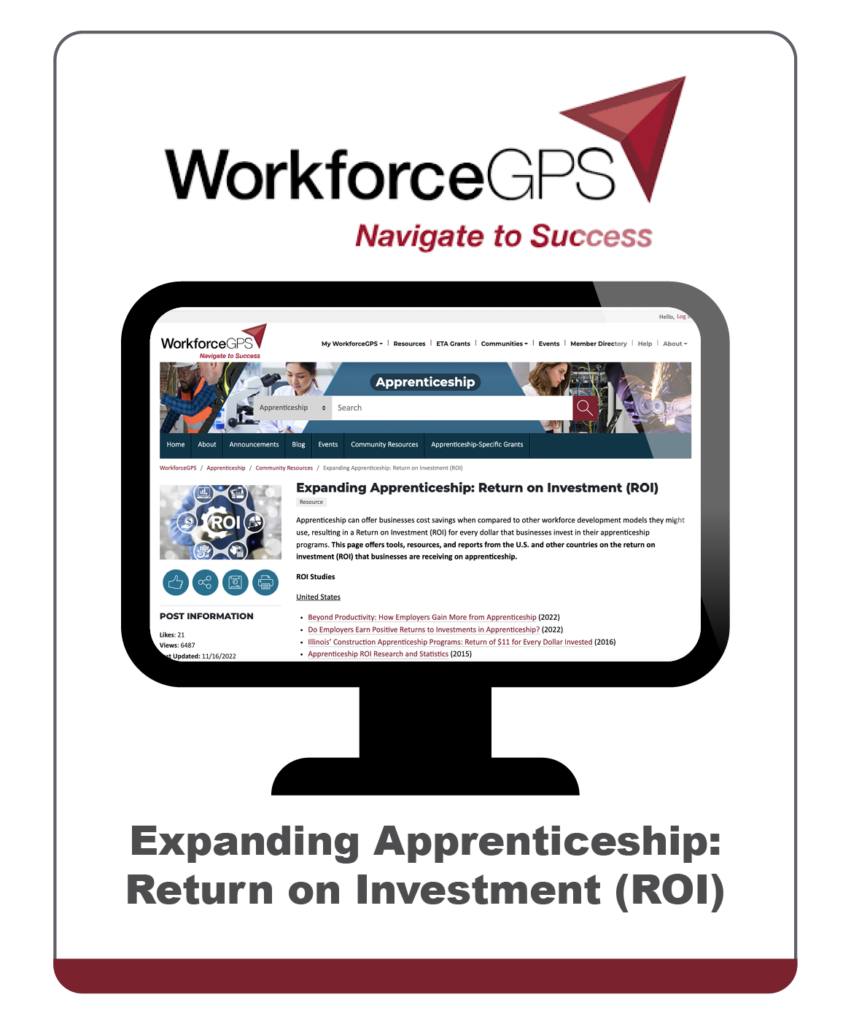 Expanding Apprenticeship: Return on Investment (ROI)
This is the landing page for Apprenticeship ROI resources on the WorkforceGPS website (sponsored by the Employment and Training Administration of the US Department of Labor). It is updated periodically and includes recent publications released as part of the evaluation of the American Apprenticeship Initiative. These resources attest to the value of apprenticeship programs for organizations and for workers.
WorkforceGPS
November 2022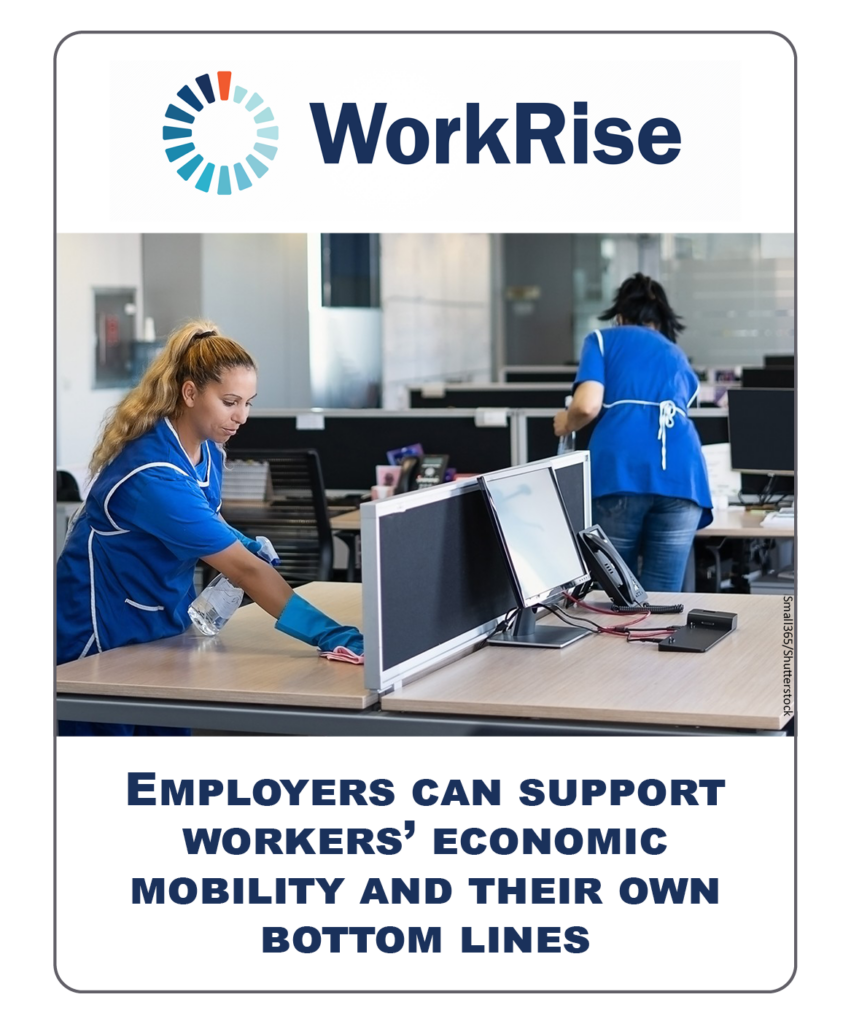 Employers can support workers' economic mobility and their own bottom lines
This article provides a concise description of several strategies employers can use to create clear advancement pathways in their workplaces, which will help attract and retain quality candidates. It discusses research around what modern-day employees are looking for in a workplace and a position. It also links to a related article, which provides an overview of the framework created by Jobs for the Future (JFF) to describe the components of a good job.
WorkRise
November 2022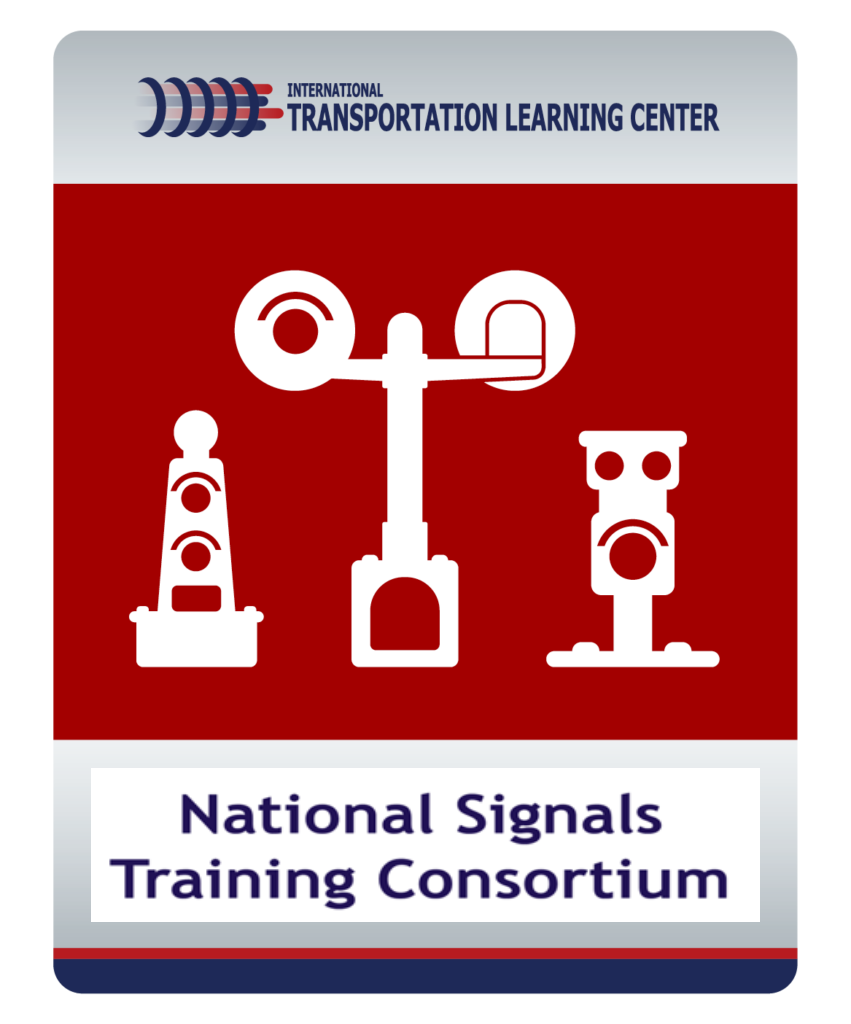 ITLC Signals Training Consortium
The International Transportation Learning Center (ITLC) organizes multiple national training consortia to develop standards-based national training courseware for frontline occupations in public transportation organizations.
In 2013, public transportation agencies and unions across the country came together to form the National Signals Maintenance Training Consortium. They were driven to create a full set of standardized national courseware to support training and apprenticeship programs for signal maintainers. Since then, over 70 signals maintenance subject matter experts from 26 member agencies and unions have worked with instructional systems designers from the ITLC to create a comprehensive training program for signal maintainers.
International Transportation Learning Center
November 2022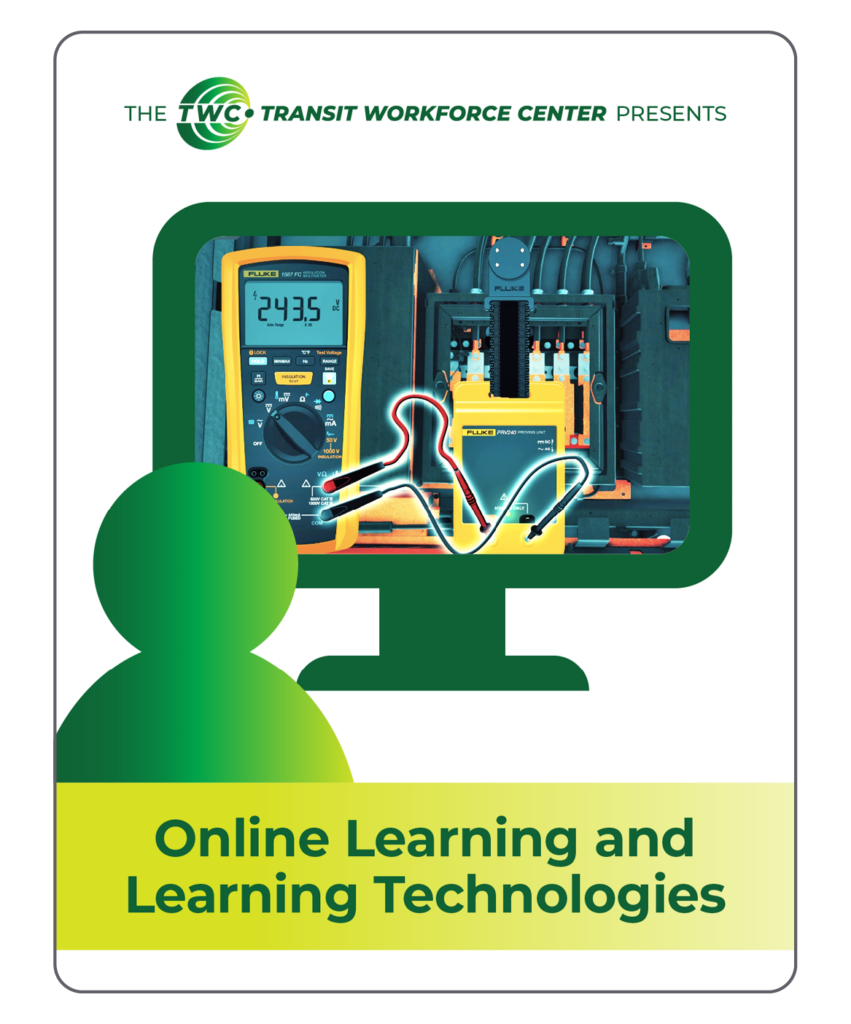 Online Learning and Learning Technologies
On October 25, 2022, TWC hosted an exciting webinar that explores online training, best practices in training delivery, and exciting trends in online technology for the transit industry.
Please click "Learn More" to view the video.
Transit Workforce Center
October 2022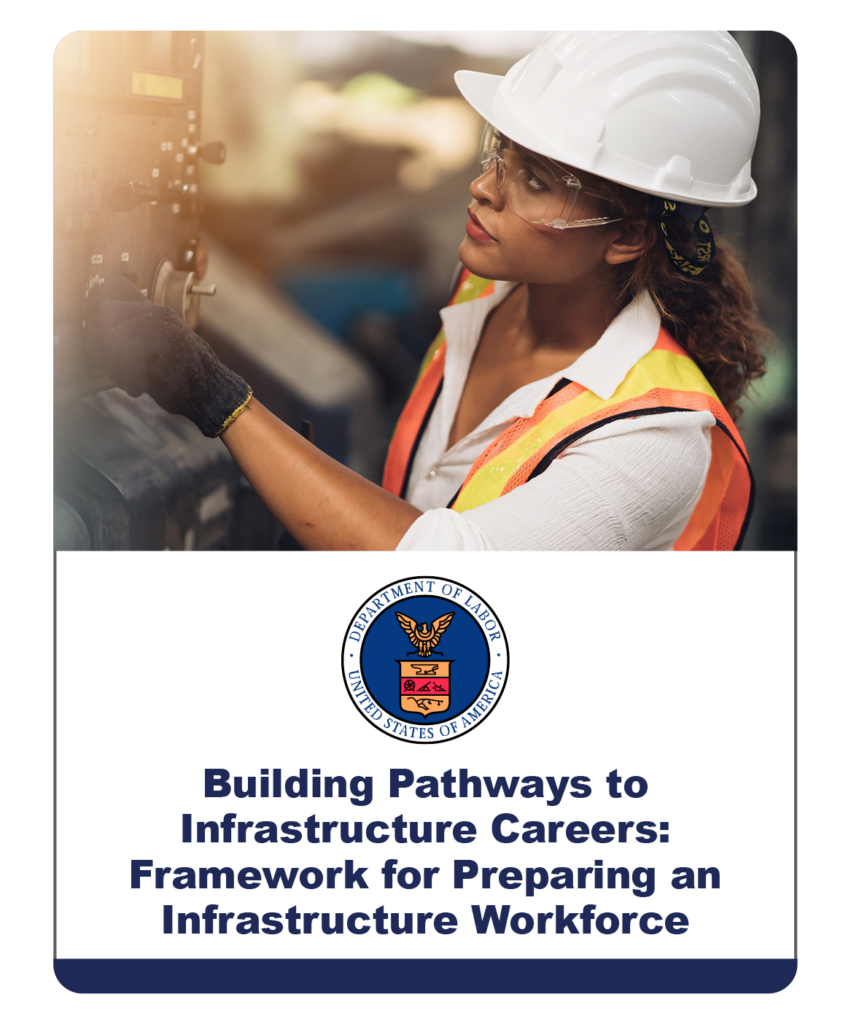 Building Pathways to Infrastructure Careers: Framework for Preparing an Infrastructure Workforce
This resource provides a framework for all workforce stakeholders, including infrastructure project leads, to engage the public workforce system in implementing the Bipartisan Infrastructure Law with strong workforce commitments and proven strategies that produce high-quality education, training, and employment opportunities for all workers.
U.S. Department of Labor, Employment and Training Administration
October 2022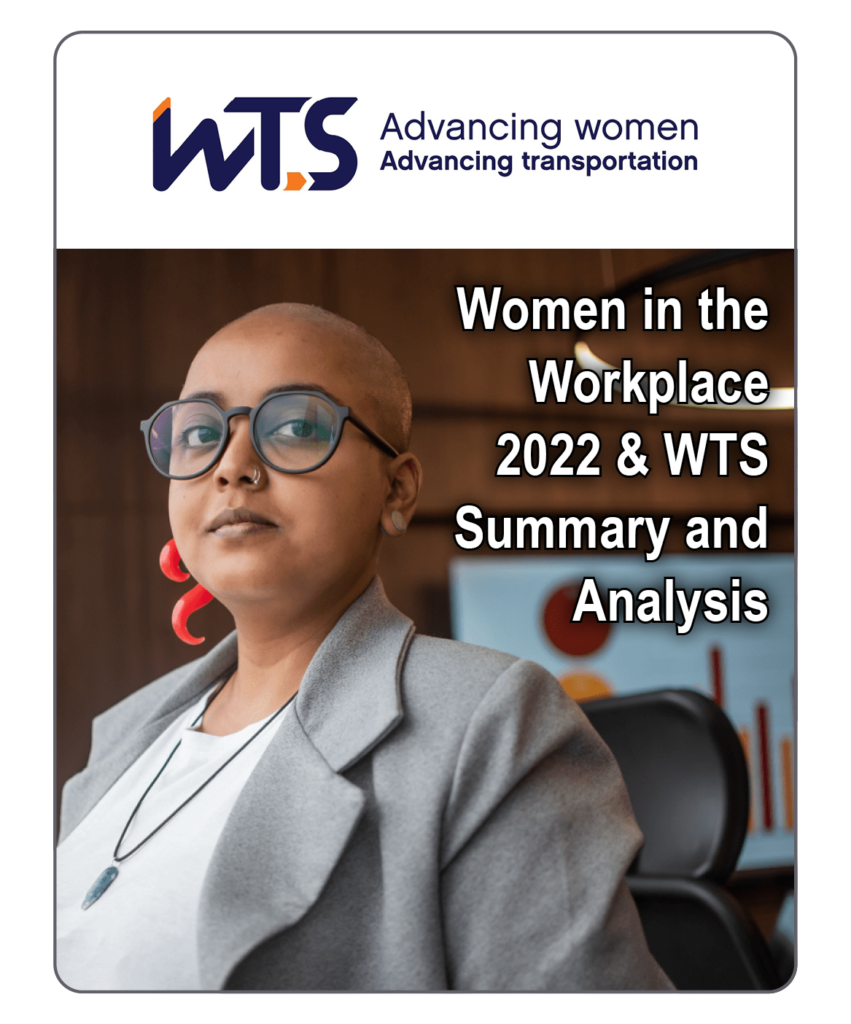 Women in the Workplace 2022 & WTS Summary and Analysis
Women in the Workplace is the largest study on the state of women in corporate America. In 2015, LeanIn.Org and McKinsey & Company launched the study to give companies insights and tools to advance gender diversity in the workplace. The full report is linked below.
An analysis from WTS International outlining the report's implications for the transportation workforce is also attached.
LeanIn.Org and McKinsey & Company; WTS International
October 2022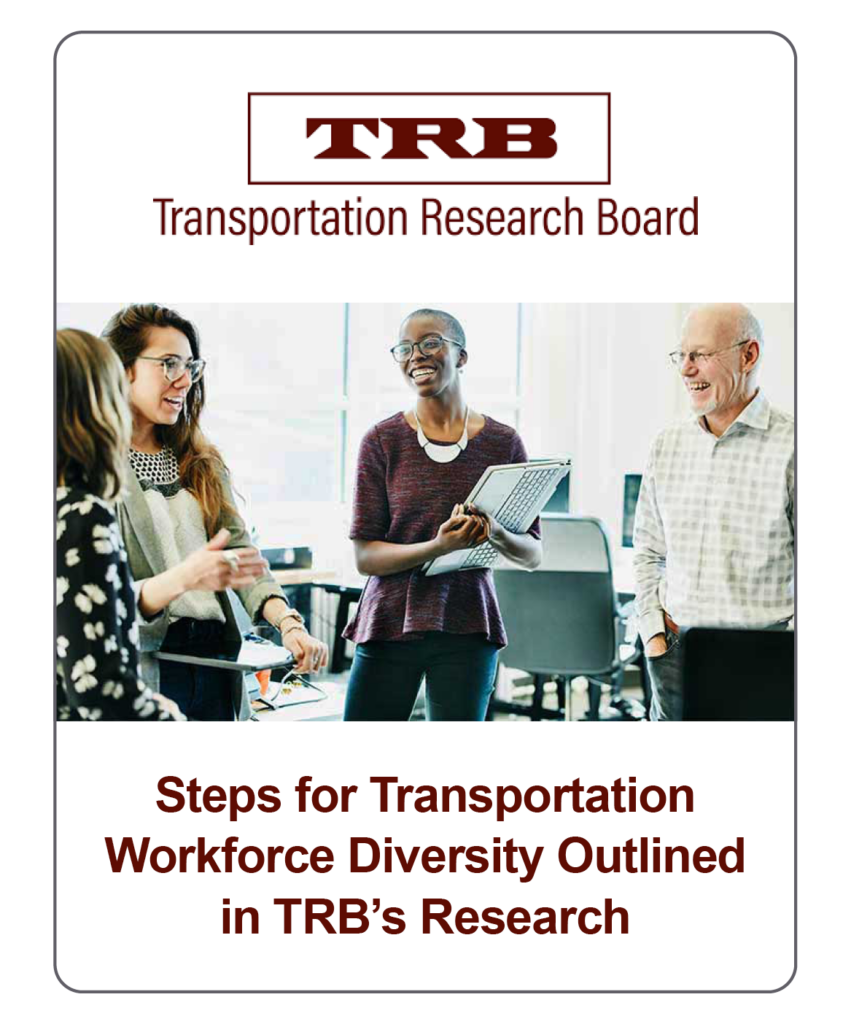 Steps for Transportation Workforce Diversity Outlined in TRB's Research
This blog post highlights resources for improving inclusion and diversity in the transportation workforce.
Transportation Research Board
October 2022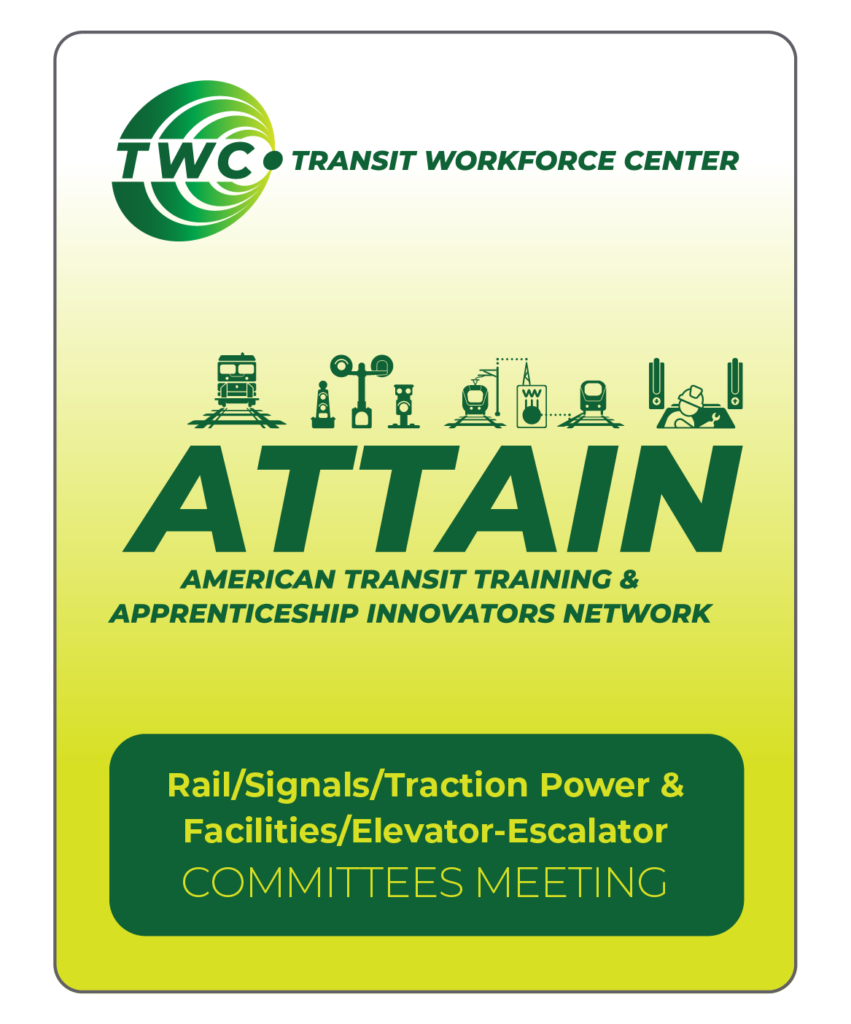 ATTAIN Rail/Signals/Traction Power and Facilities/Elevator-Escalator Committees Meeting
The American Transit Training and Apprenticeship Innovators Network (ATTAIN), run by the Transit Workforce Center (TWC), is a peer network created for transit agencies and labor unions to explore new apprenticeship programs or enhance existing programs for their frontline workforce.
This recorded meeting of the ATTAIN committees for Rail/Signals/Traction Power and Facilities/Elevator-Escalator serves as a resource for transit industry stakeholders and includes presentations on apprenticeship and case studies of successful programs across the country.
Transit Workforce Center
September 2022