Resource Center
The Transit Workforce Center is pleased to host a curated collection of publications and other materials to assist stakeholders engaged in transit workforce development. The Resource Center includes case studies, training materials, research reports, and other materials of interest, including publications produced by federal government agencies, transit organizations, and independent research entities. Resources may be filtered by topic, resource type, and transit mode. This TWC blog post explains how to use the Resource Center.
We are continuing to update the Resource Center regularly. Please contact us via the Request Help menu option if you would like assistance using the Resource Center or are looking for resources on a particular topic. We also welcome suggestions of topics or specific resources to add.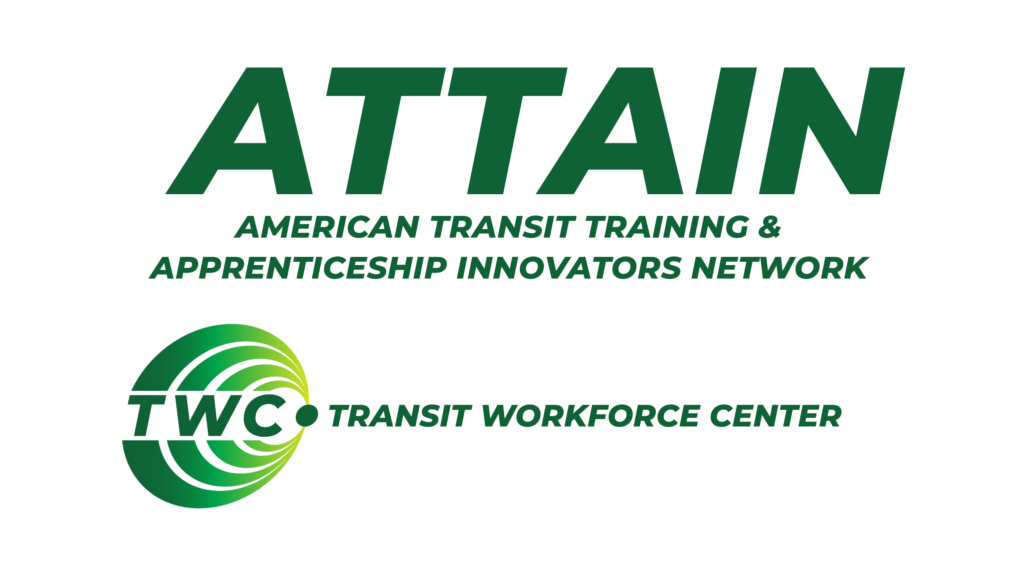 ATTAIN Rail and Facilities Apprenticeship Meeting
This recorded meeting of the ATTAIN Rail and Facilities Committee serves as a resource for transit industry stakeholders and includes presentations on apprenticeship and case studies of successful programs across the country.
Transit Workforce Center
September 2023
LEARN MORE
To learn more, please visit our dedicated ATTAIN and apprenticeship page.
ATTAIN presentation
LEARN MORE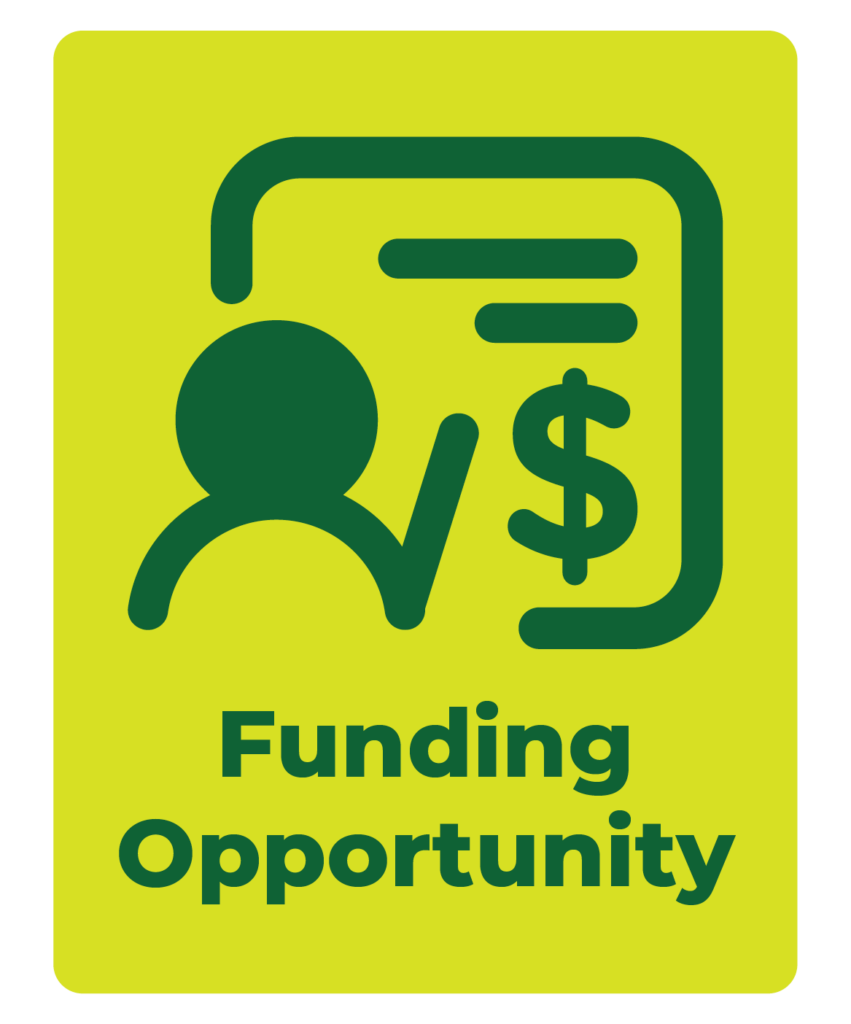 Strengthening Community Colleges Training Grants
Administering Agency: US Department of Labor, Employment and Training Administration
Posted Date: Aug 17, 2023
Closing Date for Applications: Nov 14, 2023, 11:59 pm Eastern Time
Funding Range: Estimated Total Program Funding: $65,000,000 — Award Ceiling: $5,750,000
Geographic Scope: National
LEARN MORE
Description: The fourth round of Strengthening Community Colleges Training Grants (SCC4) will increase the capacity and responsiveness of community colleges to meet the skill development needs of employers and equitably support students in obtaining good jobs in in-demand industries. The lead applicant of an SCC Partnership must be a community college that is a public institution as defined in Section 101(a) of the Higher Education Act, and at which the associate degree is primarily the highest degree awarded. Employers and the public workforce development system are required partners for all projects, which must also include a sector convener partner unless the lead or another partner serves in that role.
Information page on grants.gov
LEARN MORE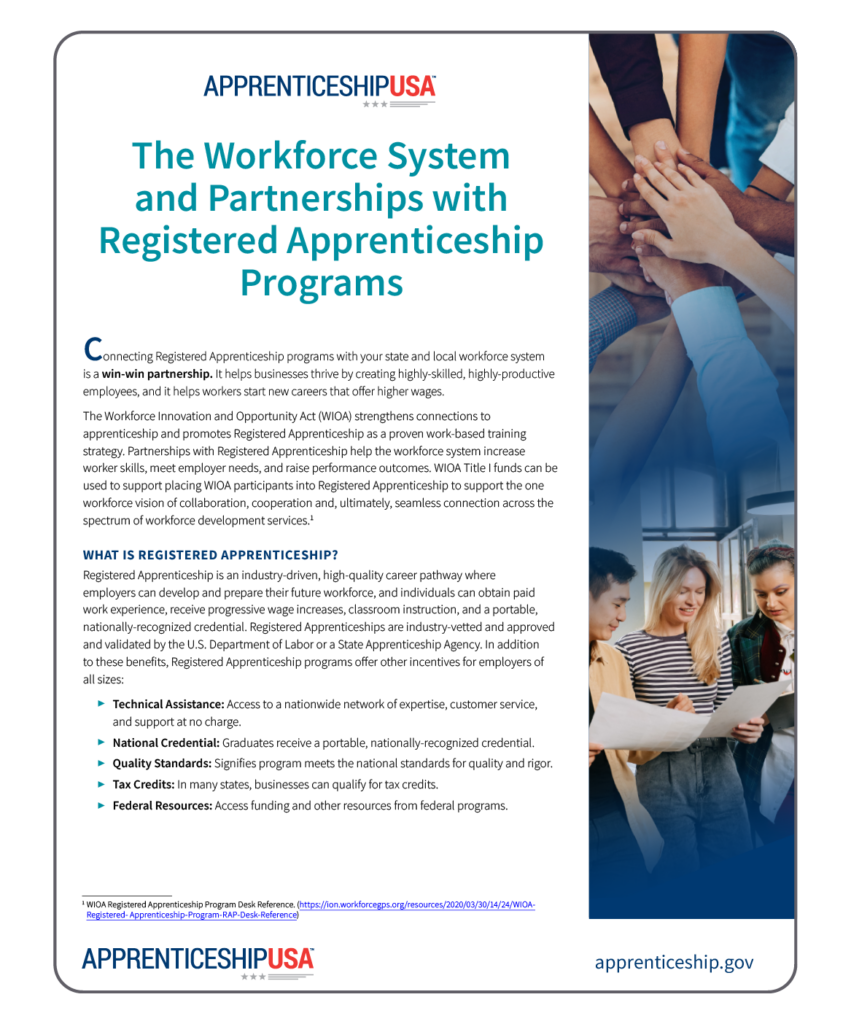 Workforce Innovation and Opportunity Act
This landing page provides information about WIOA as well as resources to help employers take advantage of WIOA funding to support apprenticeship.
Department of Labor
LEARN MORE
The Workforce Innovation and Opportunity Act (WIOA) was signed into law on July 22, 2014. WIOA is designed to help job seekers access employment, education, training, and support services to succeed in the labor market and to match employers with the skilled workers they need to compete in the global economy.
Workforce Innovation and Opportunity Act Page
LEARN MORE
Grant Application Checklist for a Strong Transportation Workforce and Labor Plan
This checklist provides information on the components of an ideal labor plan when applying to DOT discretionary grants in order to best meet the criteria for a strong workforce. The checklist prompts grant applicants to consider their labor-management partnerships, workforce training and education, and hiring and retaining underrepresented workers.
US Department of Transportation
February 2023
LEARN MORE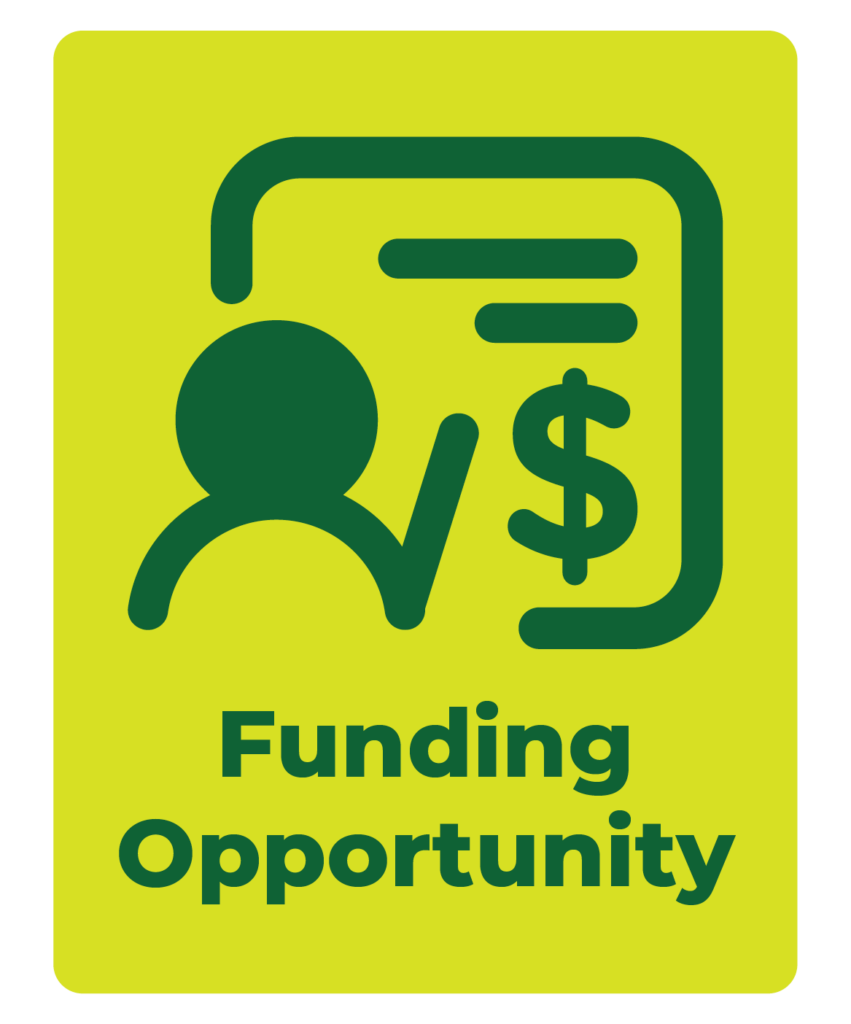 Notice of Funding Opportunity: Appalachian Regional Initiative for Stronger Economies (ARISE)
Administering Agency: Appalachian Regional Commission (ARC)
Closing Date for Applications: Applications will be accepted on a rolling basis
Funding Range: $73.5M available total
Geographic Scope: Regional
LEARN MORE
Description: ARISE is an ARC initiative that aims to drive large-scale, regional economic transformation through multistate, collaborative projects across Appalachia.
With the additional funding provided by the Bipartisan Infrastructure Law, also known as the Infrastructure Investment and Jobs Act of 2021, ARC launched ARISE to strengthen Appalachian business and industry, and to grow and support the development of new opportunities across multiple states.
Posted January 20, 2023 to TWC Resource Center. Please refer to the link below for the most up to date information from the funder.
Information page on arc.gov
LEARN MORE