Resource Center
The Transit Workforce Center is pleased to host a curated collection of publications and other materials to assist stakeholders engaged in transit workforce development. The Resource Center includes case studies, training materials, research reports, and other materials of interest, including publications produced by federal government agencies, transit organizations, and independent research entities. Resources may be filtered by topic, resource type, and transit mode.
We are continuing to update the Resource Center regularly. Please contact us via the Request Help menu option if you would like assistance using the Resource Center or are looking for resources on a particular topic. We also welcome suggestions of topics or specific resources to add.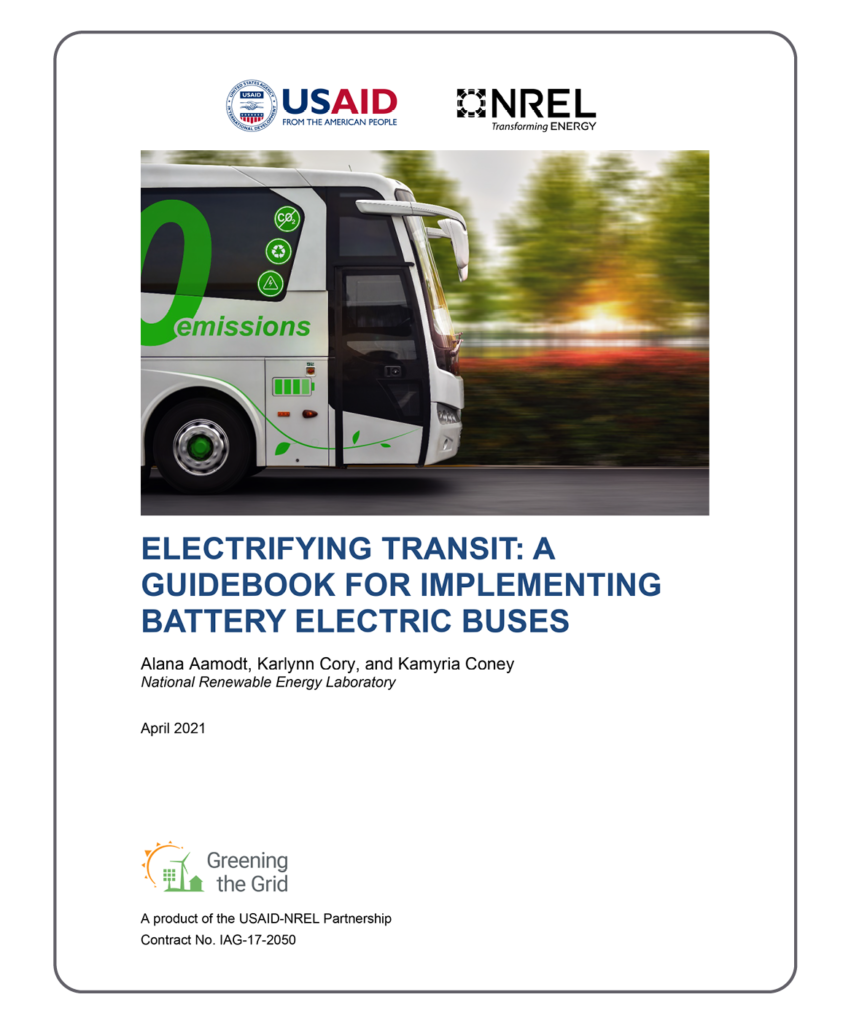 Electrifying Transit: A Guidebook for Implementing Battery Electric Buses
To assist stakeholders with interest in deploying BEBs, this guidebook describes the decisions and considerations required for successful BEB implementation.
United States Agency for International Development (USAID) and National Renewable Energy Laboratory
April 2021
Preparing for and Capturing Video Footage for Instructional Video
Digital and video instruction are two ways in which transit agencies can enhance their current training methods for their frontline employees. In a previous skill booster event, we showcased video editing software Filmora™. But before you can edit video, you need to capture it. As videography expert and the presenter of this session Kenyon Corbett says, "there is no replacement for good audio and video."
This event used real world examples to demonstrate the Dos and Don'ts of capturing video and audio for instructional videos as well as outline how best to prepare for this process.
This is one of several skill booster events held by the International Transportation Learning Center (ITLC). Other webinars can be found by filtering by resource type.
International Transportation Learning Center
March 2021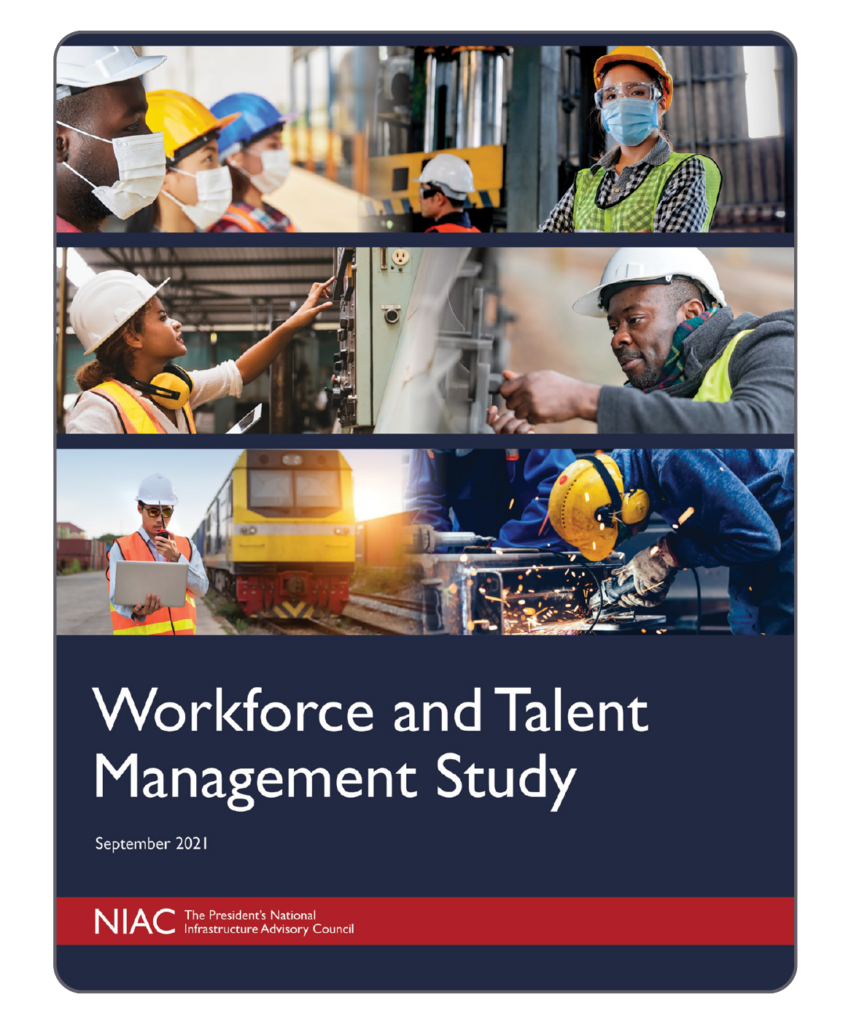 The President's National Advisory Council Workforce and Talent Management Study
An in-depth examination of the U.S workforce development system. The Education/Career Readiness Continuum graphic on page 11 of the report has particular applicability as agencies consider comprehensive workforce development plans.
National Infrastructure Advisory Council
March 2021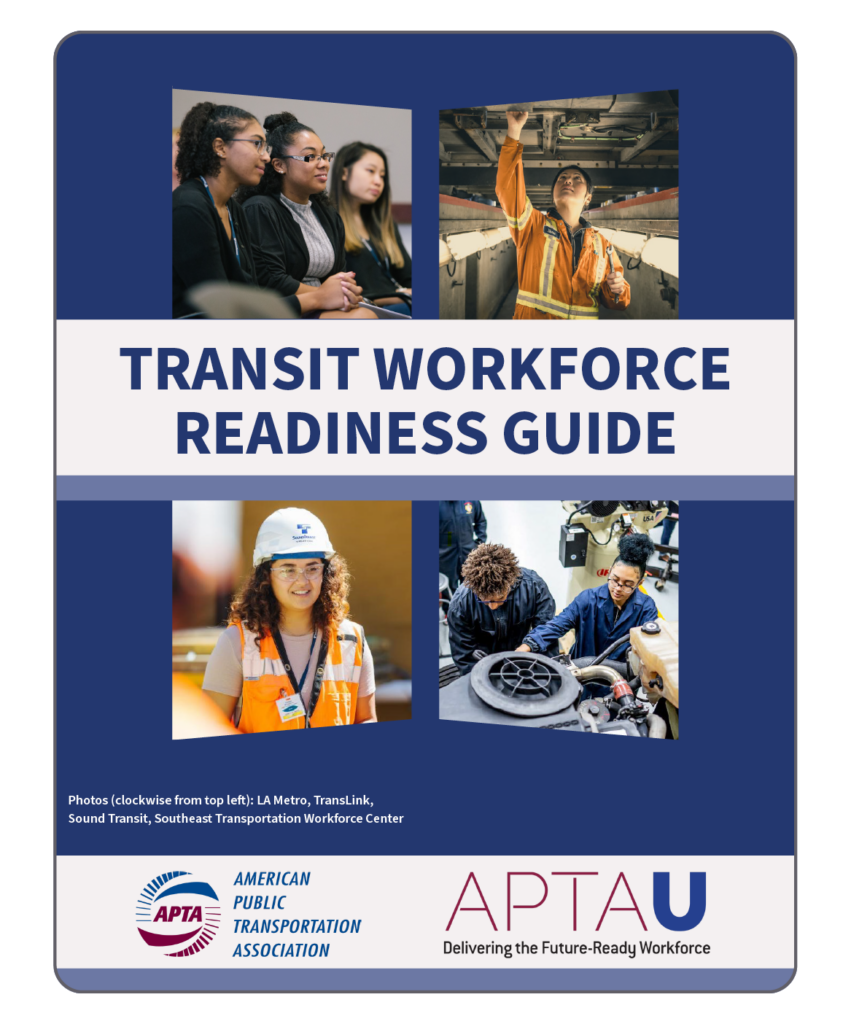 APTA Transit Workforce Readiness Guide
APTA's Transit Workforce Readiness Guide is a highly interactive and easy-to-use online resource for executives and their staff to assist organizations in building a more diverse talent pipeline by attracting high school students, especially those coming from underserved communities, into entry-level transit positions.
American Public Transportation Association (APTA)
March 2021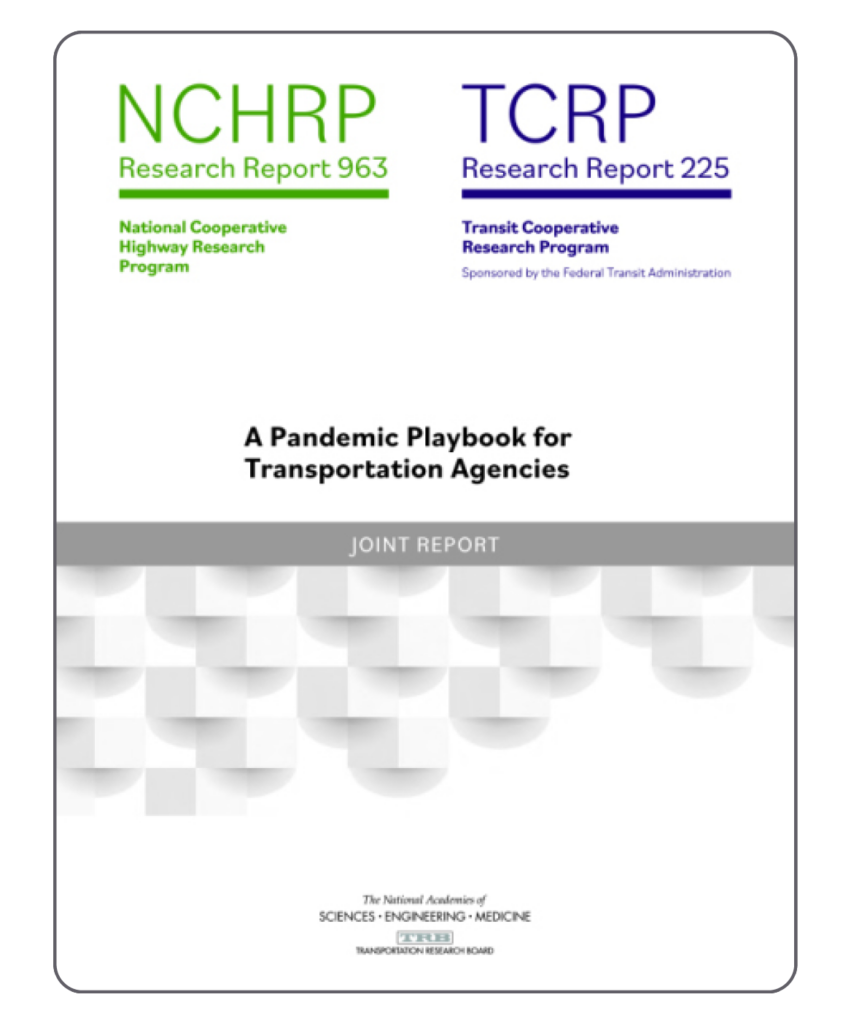 TCRP Research Report 225: A Pandemic Playbook for Transportation Agencies
TRB's National Cooperative Highway Research Program and Transit Cooperative Research Program have jointly issued NCHRP Research Report 963/TCRP Research Report 225: A Pandemic Playbook for Transportation Agencies, which was created to improve transportation agency responses to a pandemic.
The Playbook concentrates on what needs to be done, when and by whom. It briefly addresses planning for a pandemic, a topic addressed in greater depth in NCHRP Report 769: A Guide for Public Transportation Pandemic Planning and Response. It summarizes effective practices currently used by transportation agencies based on interviews with state departments of transportation and transit agency leaders and operational personnel, supplemented with national and international research results.
The Playbook contains several sections focused on the transit workforce, including Chapter 4, "Challenges," and the "Employee Impact" section of Chapter 5.
National Cooperative Highway Research Program and Transit Cooperative Research Program
January 2021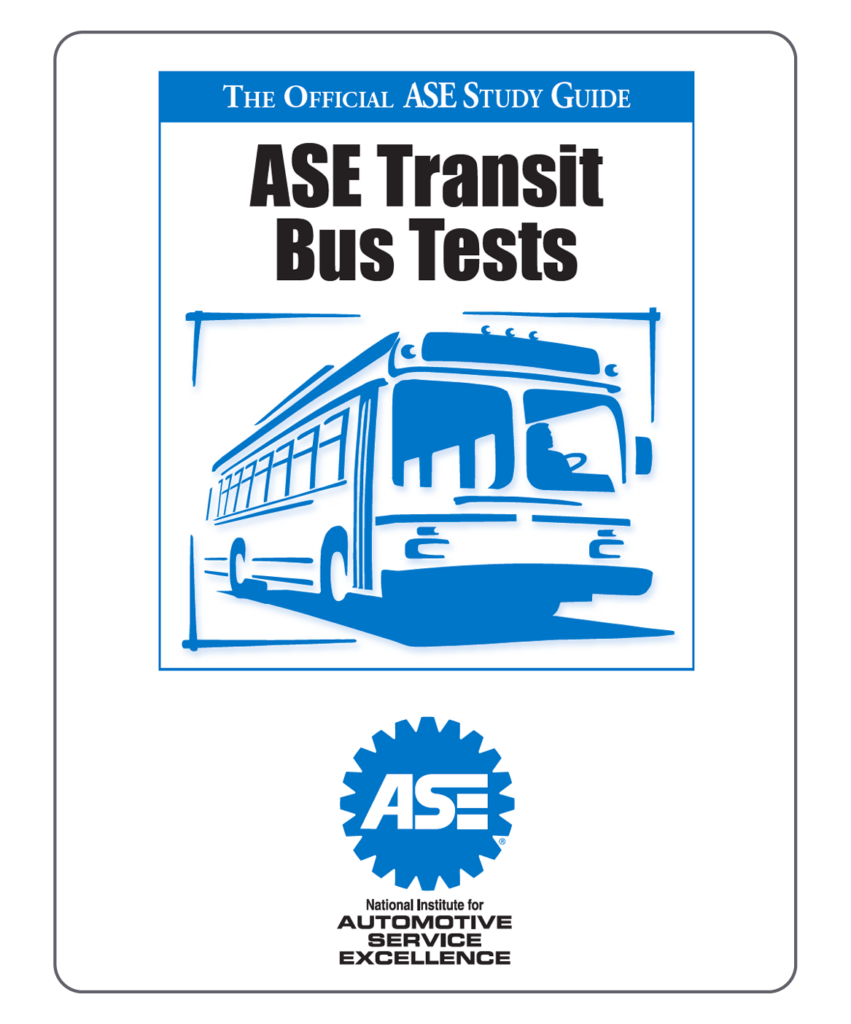 ASE Transit Bus Tests
ASE initiated this Test Series to identify and recognize those Transit Bus Technicians who demonstrate knowledge of the skills necessary to diagnose, service, and repair various systems on transit buses.
The Official ASE Study Guide for Transit Bus Tests is designed to help technicians prepare for the ASE certification tests.
Automotive Service Excellence (ASE)
January 2021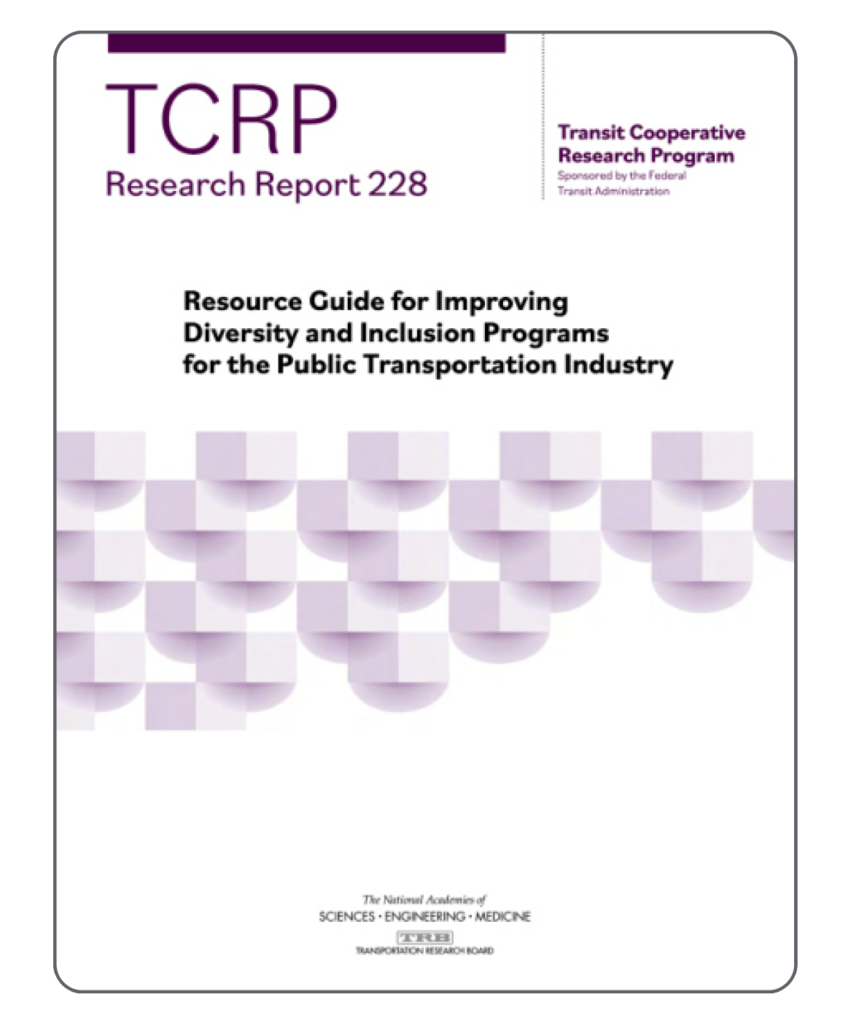 TCRP Research Report 228: Resource Guide for Improving Diversity and Inclusion Programs for the Public Transportation Industry
Examines industry diversity programs, including how inclusion has been incorporated, and what policies, plans, and practices have been successfully implemented.
Transit Cooperative Research Program (TCRP)
January 2021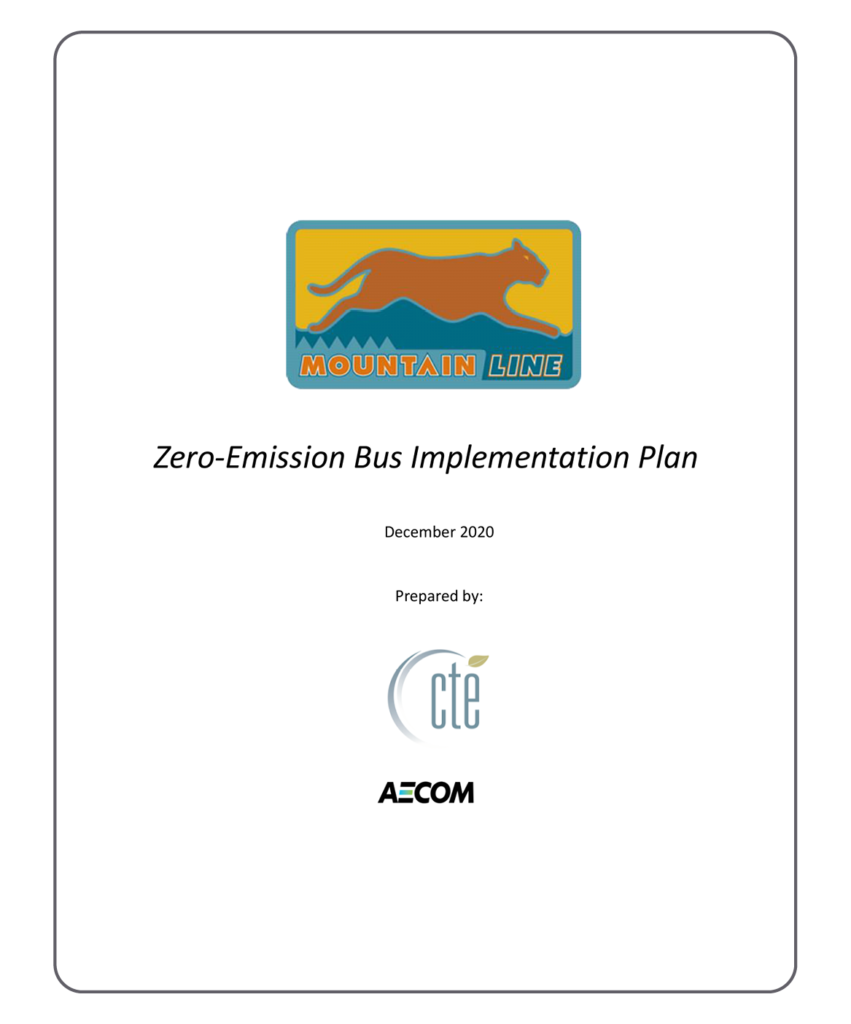 Mountain Line Zero-Emission Bus Implementation Plan
The Northern Arizona intergovernmental Public Transportation Authority (referred to as Mountain Line) contracted with the Center for Transportation and the Environment (CTE) to develop a Zero-Emission Bus (ZEB) Transition Plan to identify a zero-emission roadmap for full-scale deployment.
Center for Transportation and the Environment (CTE) and AECOM
December 2020