Resource Center
The Transit Workforce Center is pleased to host a curated collection of publications and other materials to assist stakeholders engaged in transit workforce development. The Resource Center includes case studies, training materials, research reports, and other materials of interest, including publications produced by federal government agencies, transit organizations, and independent research entities. Resources may be filtered by topic, resource type, and transit mode.
We are continuing to update the Resource Center regularly. Please contact us via the Request Help menu option if you would like assistance using the Resource Center or are looking for resources on a particular topic. We also welcome suggestions of topics or specific resources to add.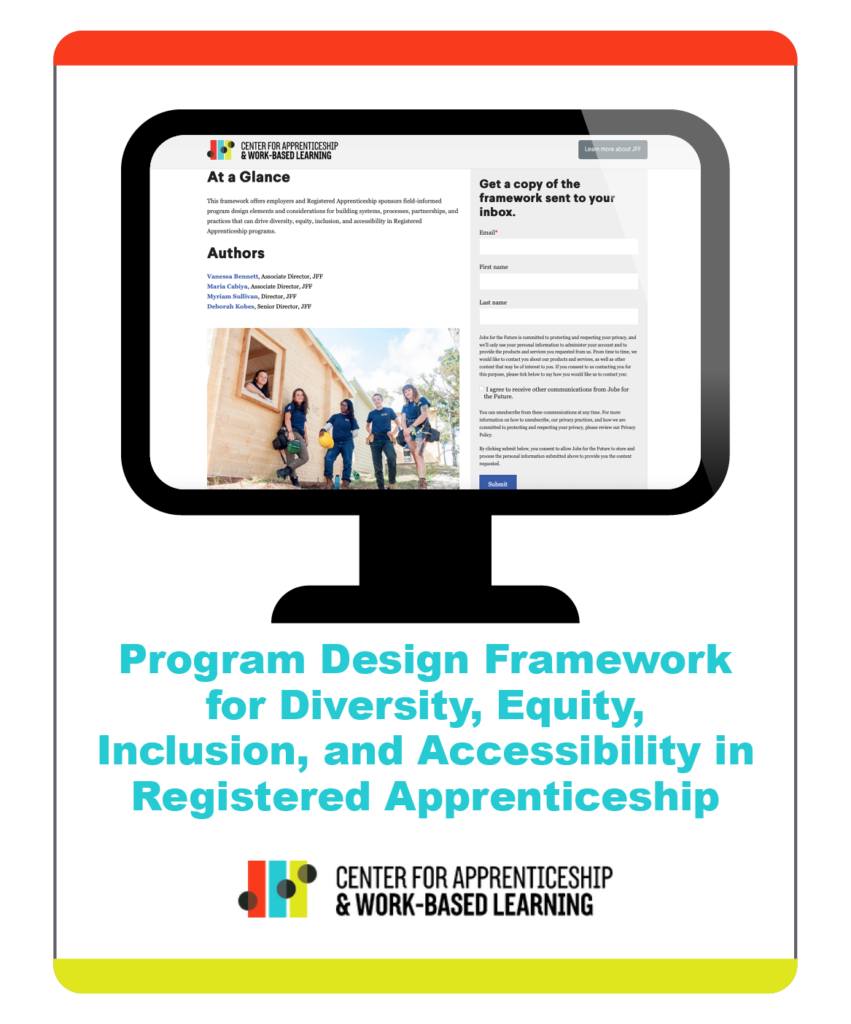 Program Design Framework for Diversity, Equity, Inclusion, and Accessibility in Registered Apprenticeship
This framework offers employers and Registered Apprenticeship sponsors field-informed program design elements and considerations for building systems, processes, partnerships, and practices that can drive diversity, equity, inclusion, and accessibility in Registered Apprenticeship programs.
Center for Apprenticeship & Work-Based Learning, Jobs for the Future
September 2022
Advancing Racial Equity through Federally Funded Public Transit, Bicycle, and Pedestrian Projects
This report provides data sources and tool to quantify racial equity and environmental justice in transportation-related projects. It also describes how the data can be used to speak to the equity priorities of grants available through the Infrastructure and Investment Jobs Act.
Urban Institute
September 2022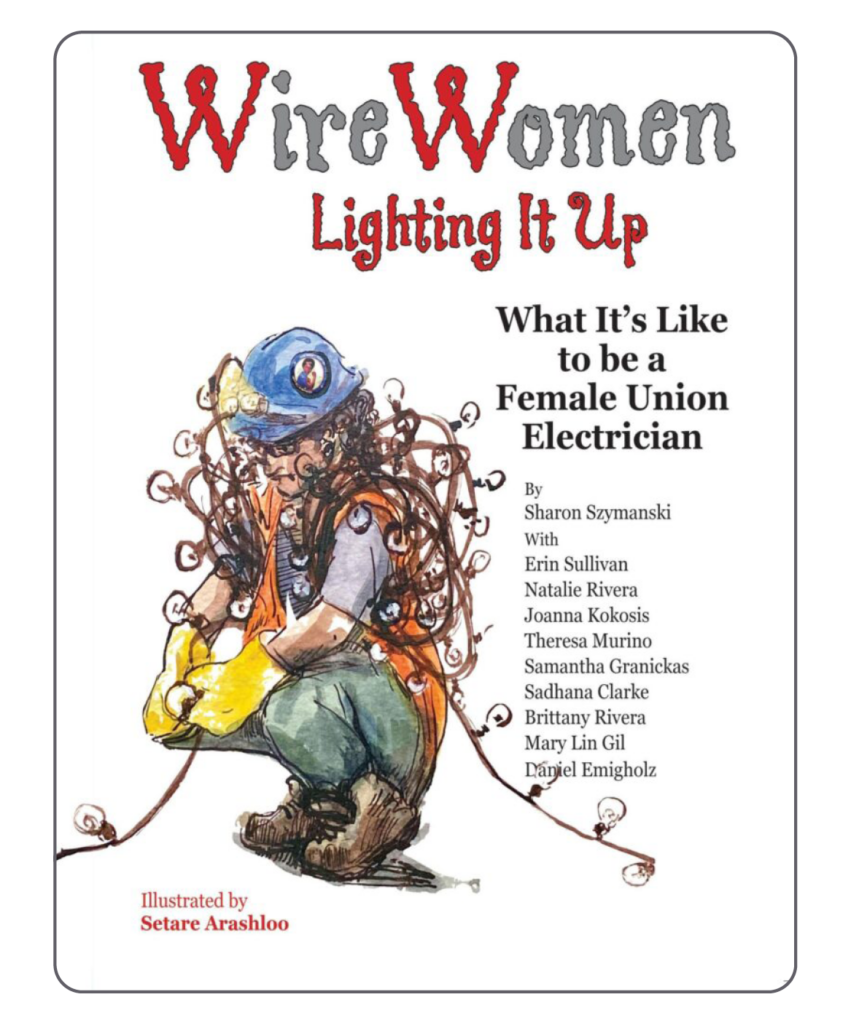 Wire Women: Lighting it Up
This illustrated publication tells the stories of women who are undertaking apprenticeship to become union electricians. This resource could be used by transit agencies, unions, or apprenticeship programs as promotional material or for educational purposes.
Sharon Szymanski
September 2022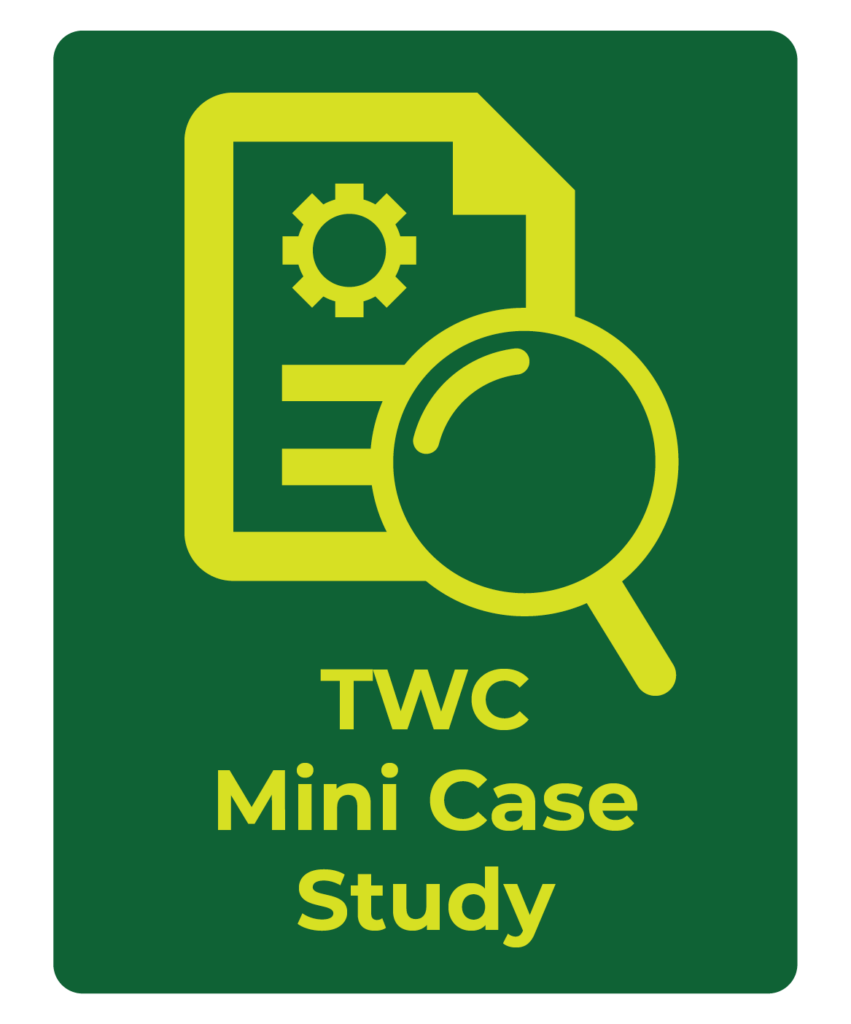 Transit Recruitment and Second Chance Programs
Several transit agencies across the country have established Second Chance programs to support formerly-incarcerated individuals as they reenter the workforce; these programs set pathways into frontline transit positions, often focusing on driver recruitment. These initiatives involve active collaboration between transit agencies and departments of corrections.  Agencies have also worked with other partners, including their local unions, state and local workforce development agencies, ex-offender support programs, and local community organizations.  Basic descriptions of some current state and local programs can be found at these links, discussing Chicago, Iowa, Oregon, and Indianapolis.
Transit Workforce Center
August 2022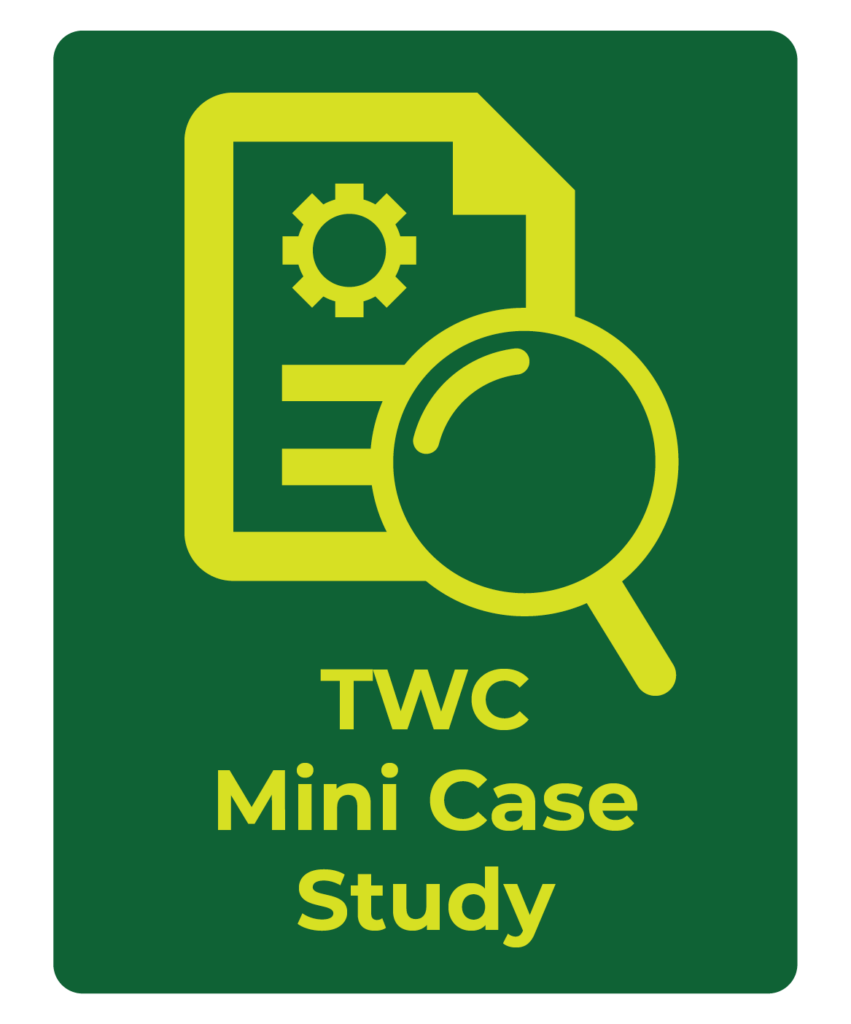 IndyGo's Website – Recruitment
The IndyGo transit agency, based in Indianapolis, Indiana, offers high-quality career information on its website. This resource summarizes effective elements of the career page.
IndyGo
August 2022
IndyGo's career page helps site visitors to understand what it's like to work at the agency and how to apply.  The page also highlights key job benefits and emphasizes the opportunity to serve the community. Overall, the employment section of IndyGo's website demonstrates a number of key communication elements that support effective outreach to potential applicants.  These elements include:
An easily accessible and identifiable section on the website.  "Employment" has its own clickable category, not a subcategory that may be harder to locate.
Clear statements about IndyGo's mission, emphasizing community service, connection, and working together to make a difference in people's lives.  These messages attract a range of potential target audiences, and they make clear the difference between a public service career, as opposed to other careers applicants may be considering.
A detailed list of benefits, with additional specific benefits for drivers noted.  Among those benefits, the list includes unique aspects of the driver position that distinguishes it from other potentially competing careers (e.g., long-haul trucking), noting benefits such as "all local work."
Highlighted aspects of the driver position that emphasize the connection with and support provided to riders.
A thoughtful list of questions for potential applicants to consider about themselves and the type of work they might want before they decide to move ahead with the application.
Detailed information on how and where to apply, basics of how to prepare for and what to bring to an interview, and important specifics about the steps of the hiring process and initial orientation and training programs.
IndyGo's Why I Drive segment on their website includes a video featured in the National Frontline Workforce Recruitment Campaign Toolkit video library elsewhere on this website.  That link on IndyGo's website also features brief worker profiles, another summary of benefits, and a note on IndyGo's Second Chance Initiative.
IndyGo's website includes a prominent option to translate the site into Spanish.
LEARN MORE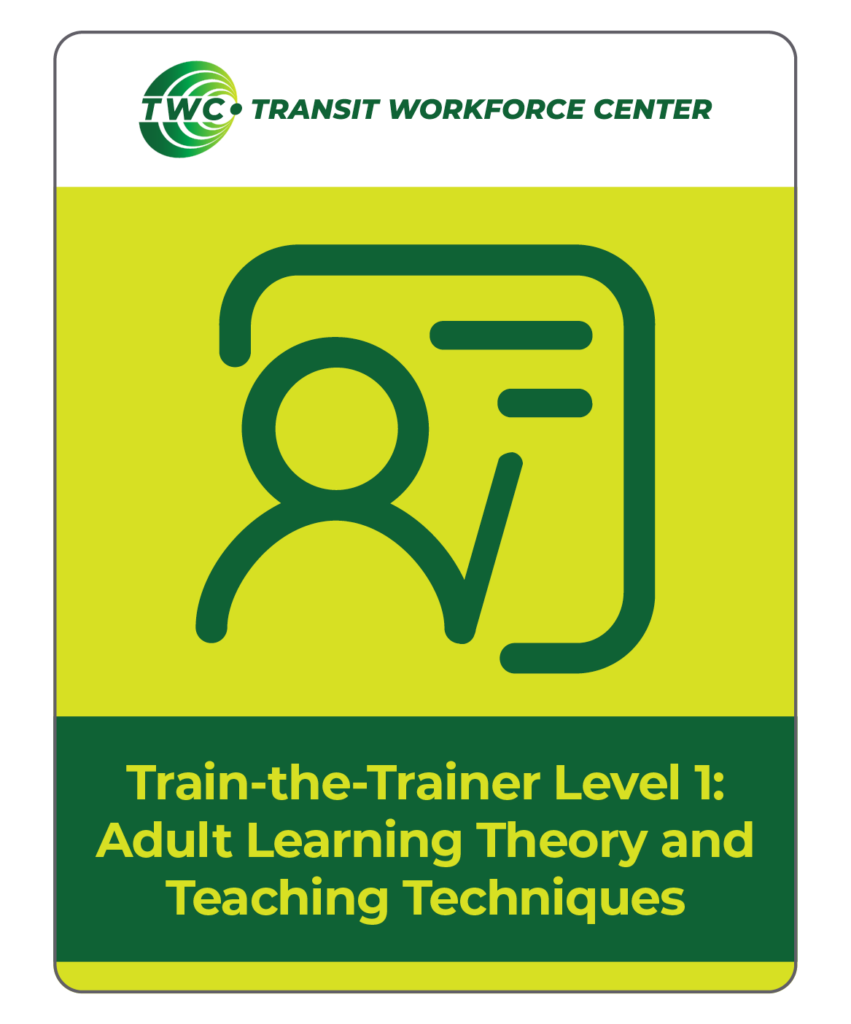 Train-the-Trainer Level 1:  Adult Learning Theory and Teaching Techniques
The International Transportation Learning Center's week-long, highly engaging train the trainer course takes subject matter experts and gives them the skills to convey their vast knowledge to others in a classroom setting.  Topics include: adult learning theory, teaching techniques and presentation skills.  Participants will spend most of the week applying what they're learning through rounds of practice teaching in a classroom, lab and field setting.  They'll also give and receive feedback from peers – one of the most important skills of a trainer!
Subsequent learning opportunities include Train-the-Trainer Level 2: Creating Courseware that Works.
International Transportation Learning Center (ITLC)
August 2022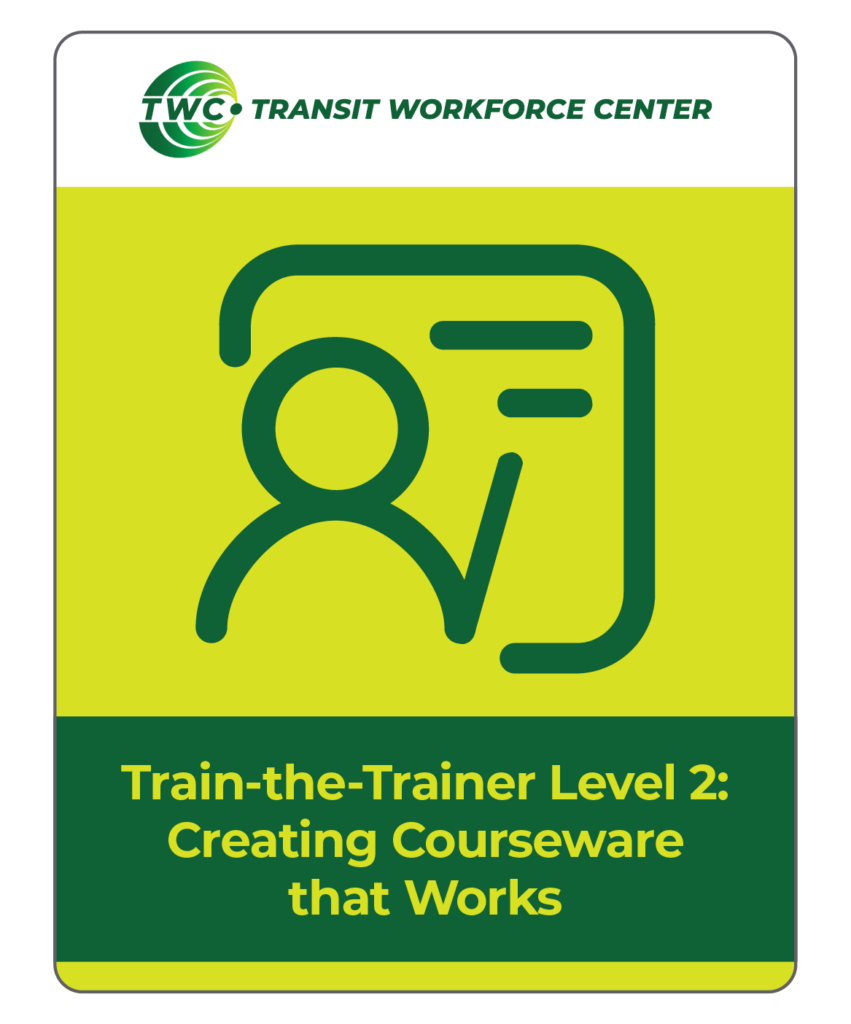 Train-the-Trainer Level 2: Creating Courseware that Works
This week-long, interactive course, Train the Trainer Level 2, builds on Train the Trainer Level 1 by giving experienced trainers the skills to define, design and develop an effective and engaging training course and accompanying courseware and assessments, incorporating established adult learning principles. Participants apply this new knowledge by starting to develop materials for a course of their choosing, which would ultimately be taught at their location.
International Transportation Learning Center (ITLC)
August 2022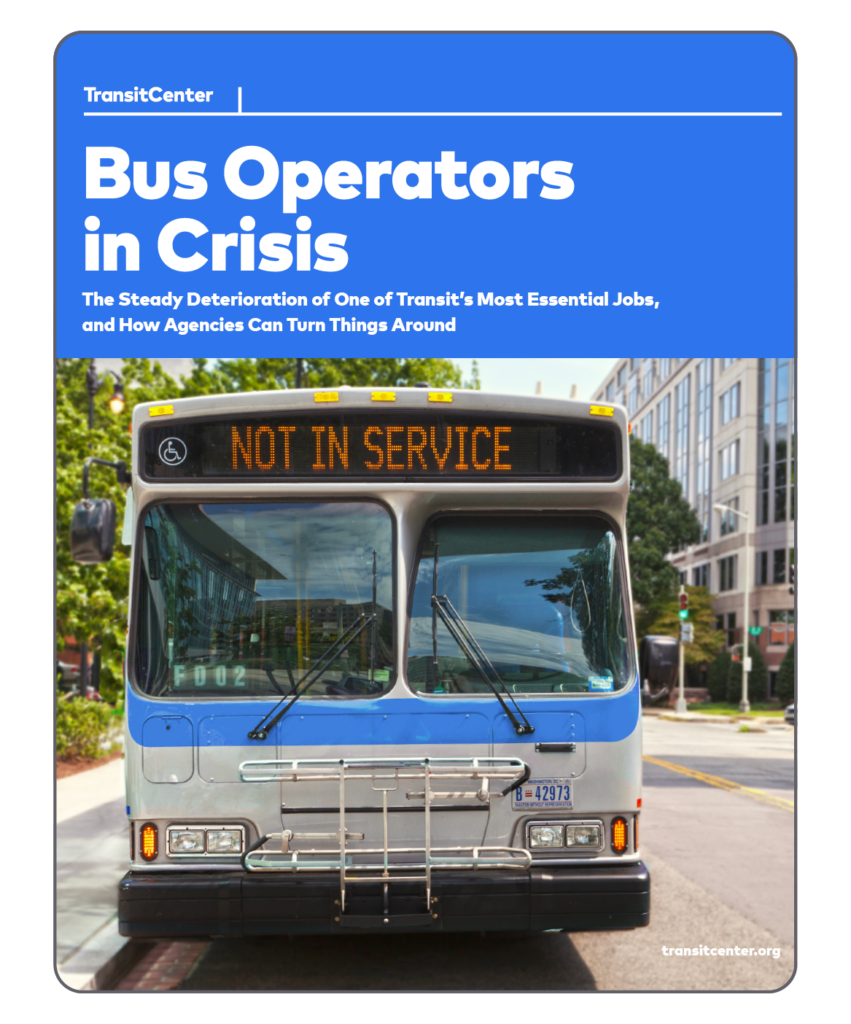 Bus Operators in Crisis
TransitCenter's report, entitled Bus Operators in Crisis: The Steady Deterioration of One of Transit's Most Essential Jobs, and How Agencies Can Turn Things Around, analyzes the nationwide phenomenon of bus operator shortages and advocates for enhanced job quality in the occupation.
This resource includes links to the report as well as to a webinar from July, 2022.
TransitCenter
July 2022