Resource Center
The Transit Workforce Center is pleased to host a curated collection of publications and other materials to assist stakeholders engaged in transit workforce development. The Resource Center includes case studies, training materials, research reports, and other materials of interest, including publications produced by federal government agencies, transit organizations, and independent research entities. Resources may be filtered by topic, resource type, and transit mode. This TWC blog post explains how to use the Resource Center.
We are continuing to update the Resource Center regularly. Please contact us via the Request Help menu option if you would like assistance using the Resource Center or are looking for resources on a particular topic. We also welcome suggestions of topics or specific resources to add.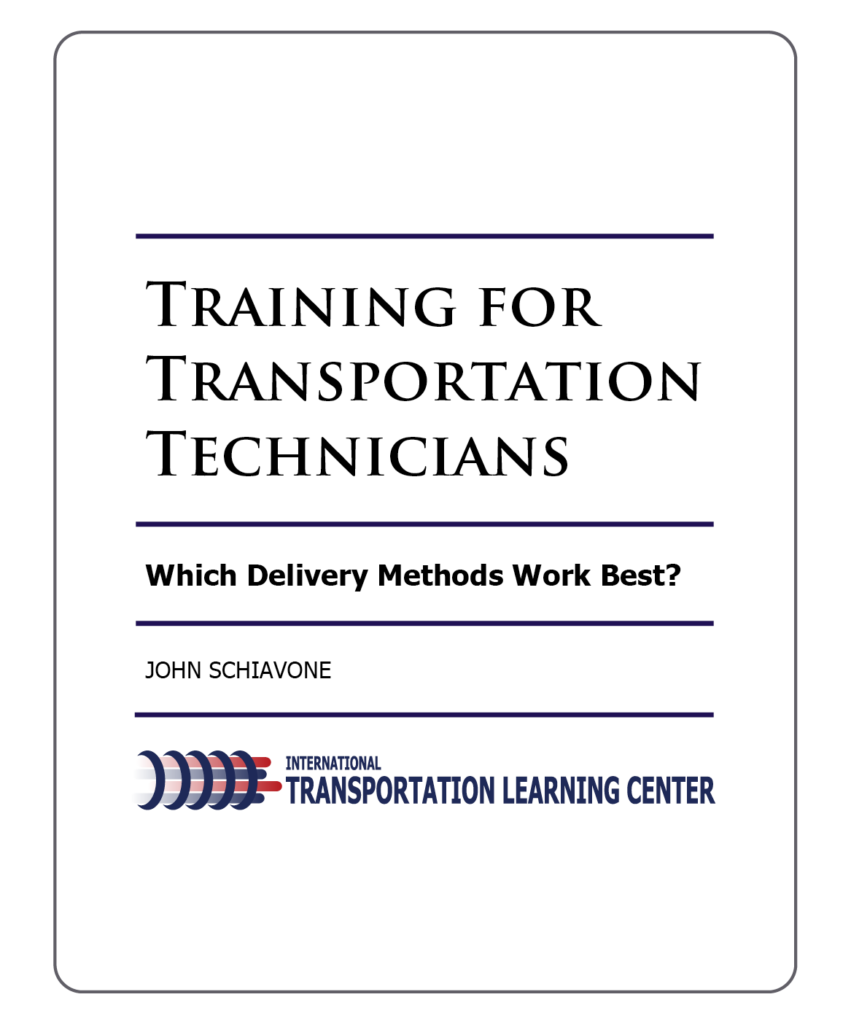 Training for Transportation Technicians: Which Delivery Methods Work Best?
This paper explores what is the most effective way to train transportation technicians. It proposes a blended approach combining classroom time with interactive hands-on demonstrations, followed by structured on-the-job training (OJT) and mentoring.
International Transportation Learning Center
LEARN MORE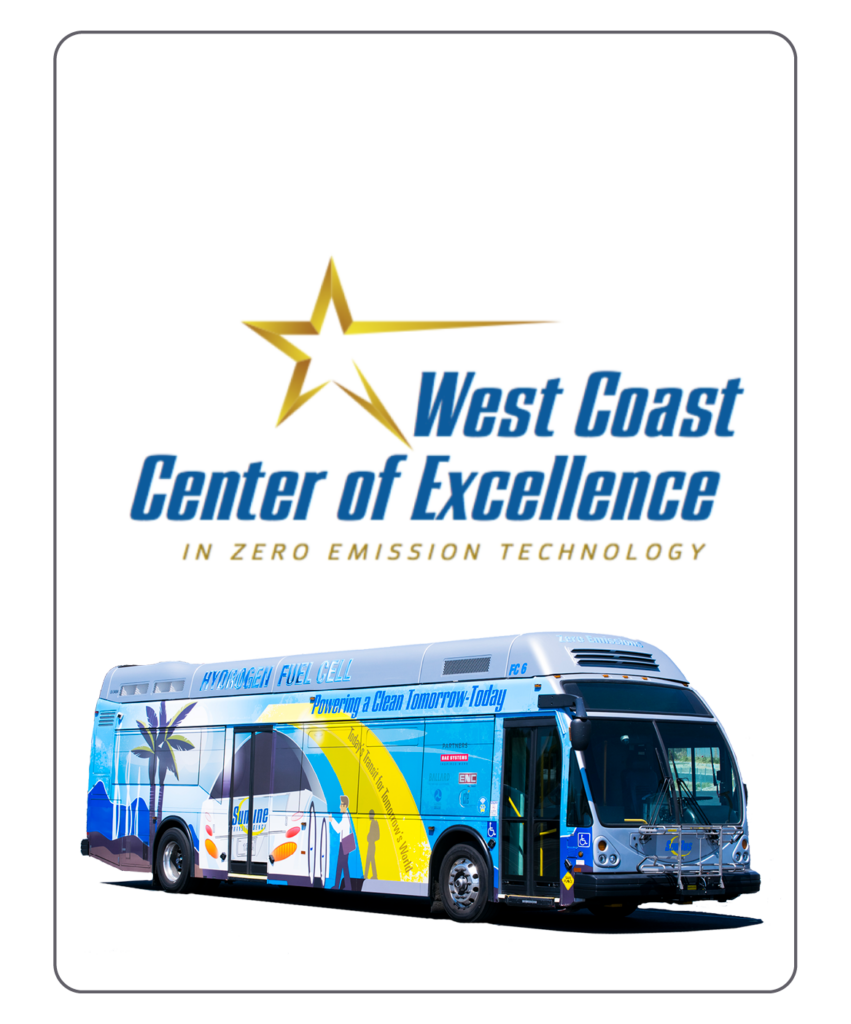 West Coast Center of Excellence in Zero Emission Technology
SunLine Transit Agency's West Coast Center of Excellence in Zero Emission Technology (WCCOE) is a workforce development program focused on deploying and operating zero emission buses in public fleets. Funded by the FTA, this center provide training, best practice information and access to technology and software geared towards the planning, procurement and deployment of zero emission buses.
SunLine Transit Agency
LEARN MORE
Course offerings include:
• Leadership and Employee Relations
• Zero Emission Bus Overview
• Zero Emission Bus Operations
• Zero Emission Bus Maintenance
• Financial Management
• Zero Emission Bus Procurement
• Zero Emission Bus Policies and Regulations
• Planning for ZEB Operation
West Coast Center of Excellence in Zero Emission Technology
LEARN MORE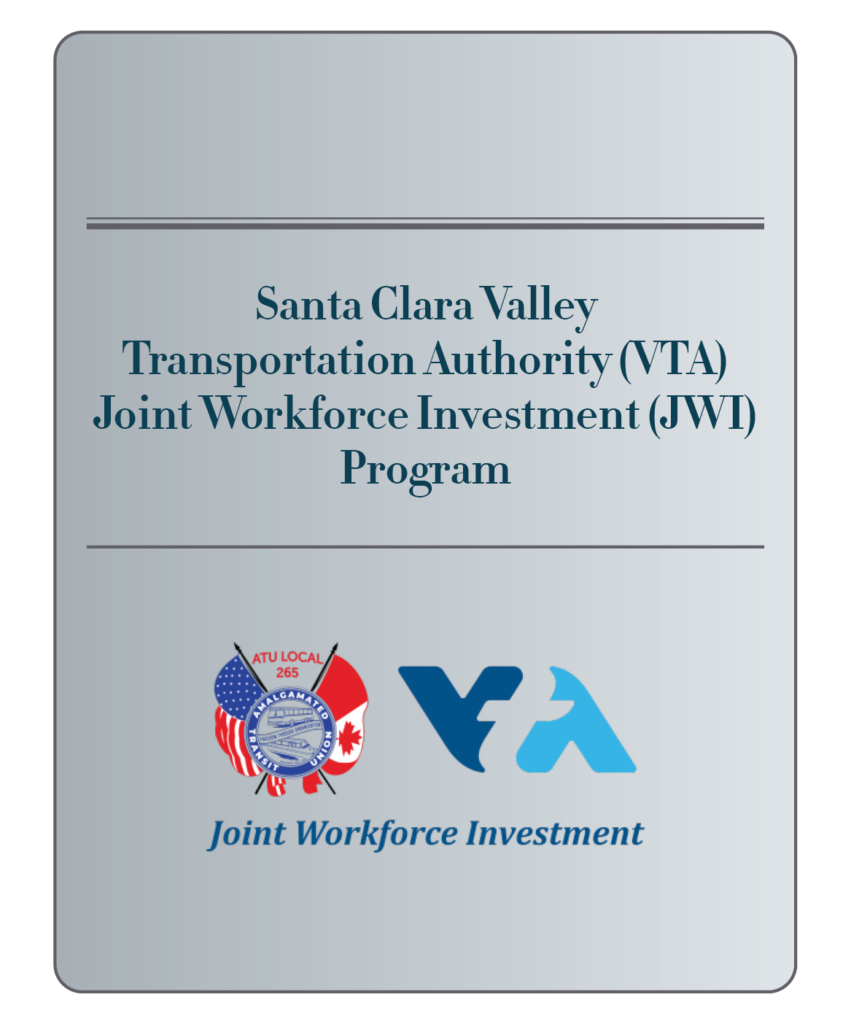 Santa Clara Valley Transportation Authority (VTA) Joint Workforce Investment Program
This case study examines the Joint Workforce Investment (JWI), established in 2006, which is a joint labor management partnership between the Santa Clara Valley Transportation Authority (VTA) and the Amalgamated Transit Union Local 265 (ATU).  It includes discussion of three primary programs brought together under the JWI initiative: the Maintenance Career Ladders Training Project (MCLTP), New Operator/Mentor Pilot Project, and Health and Wellness Project.
ICF International
LEARN MORE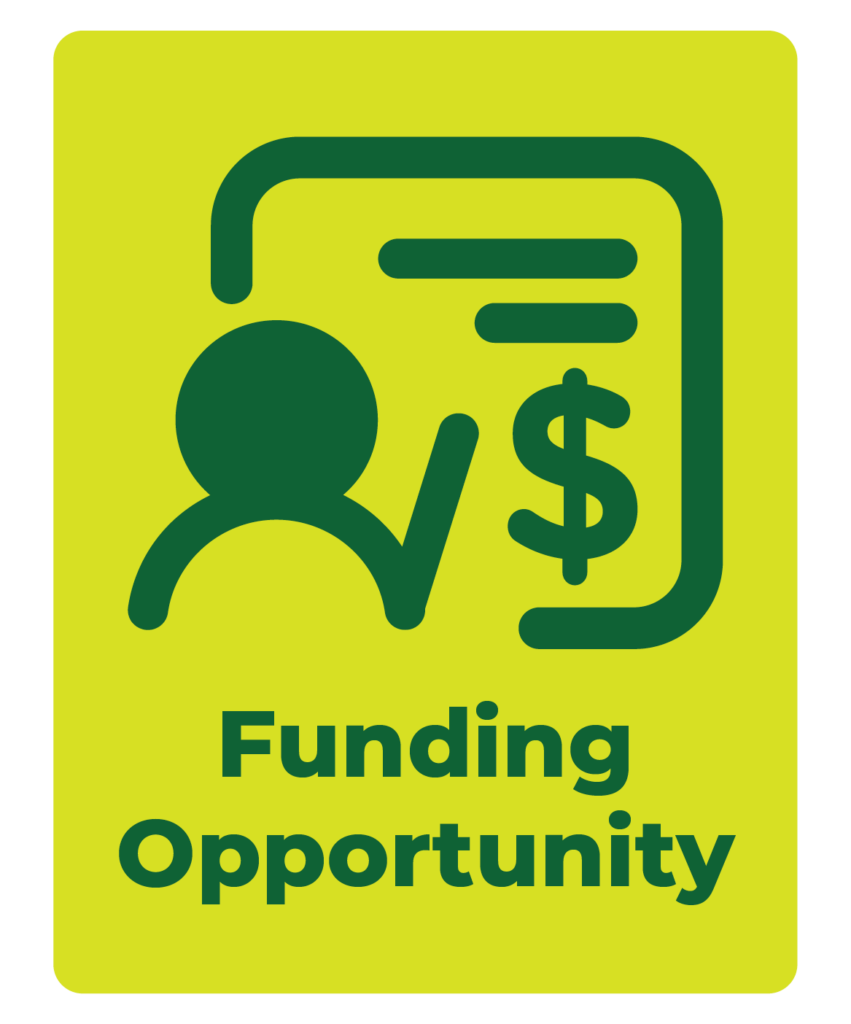 Notice of Funding Opportunity: Appalachian Regional Initiative for Stronger Economies (ARISE)
Administering Agency: Appalachian Regional Commission (ARC)
Closing Date for Applications: Applications will be accepted on a rolling basis
Funding Range: $73.5M available total
Geographic Scope: Regional
LEARN MORE
Description: ARISE is an ARC initiative that aims to drive large-scale, regional economic transformation through multistate, collaborative projects across Appalachia.
With the additional funding provided by the Bipartisan Infrastructure Law, also known as the Infrastructure Investment and Jobs Act of 2021, ARC launched ARISE to strengthen Appalachian business and industry, and to grow and support the development of new opportunities across multiple states.
Posted January 20, 2023 to TWC Resource Center. Please refer to the link below for the most up to date information from the funder.
Information page on arc.gov
LEARN MORE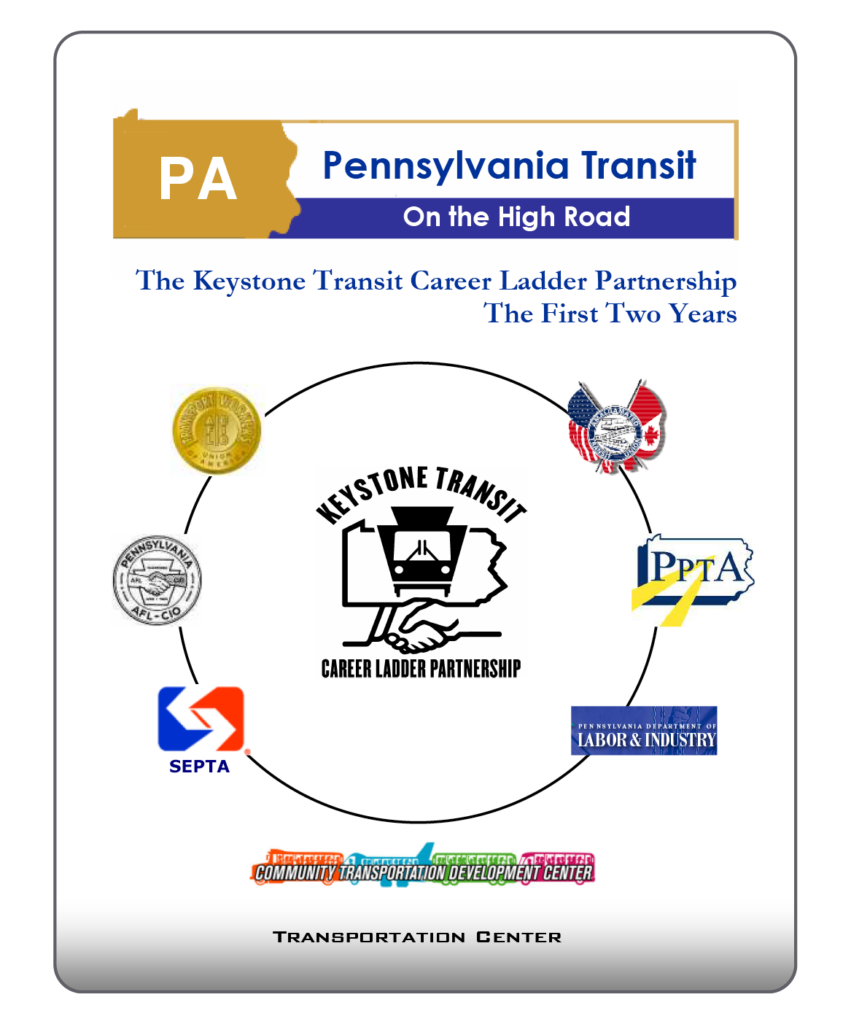 Pennsylvania Transit on the High Road
This report is part of a larger case study that chronicles the development of the Keystone Transit Career Ladder Partnership, including the process of job task/work task analysis, skills gap analysis, and data-driven training development.
International Transportation Learning Center
LEARN MORE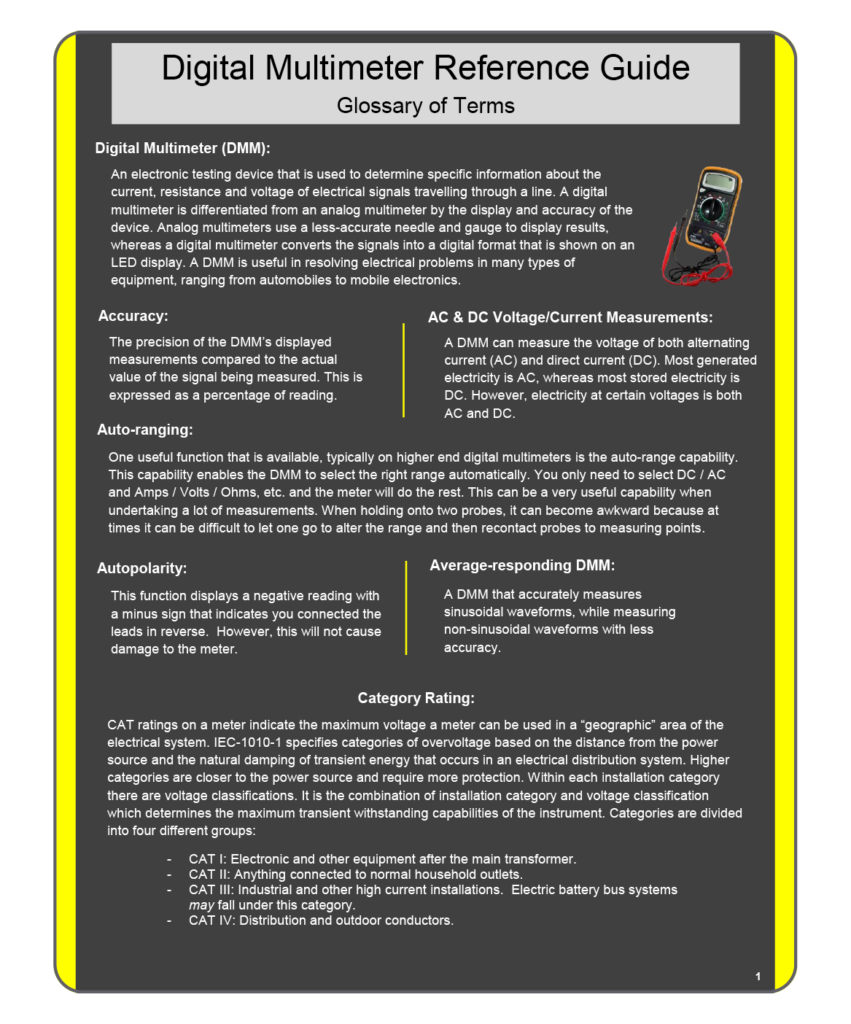 Digital Multimeter Reference Guide
This reference guide explains how to use a digital multimeter, including glossaries, safety precautions, and related resources.
International Transportation Learning Center
LEARN MORE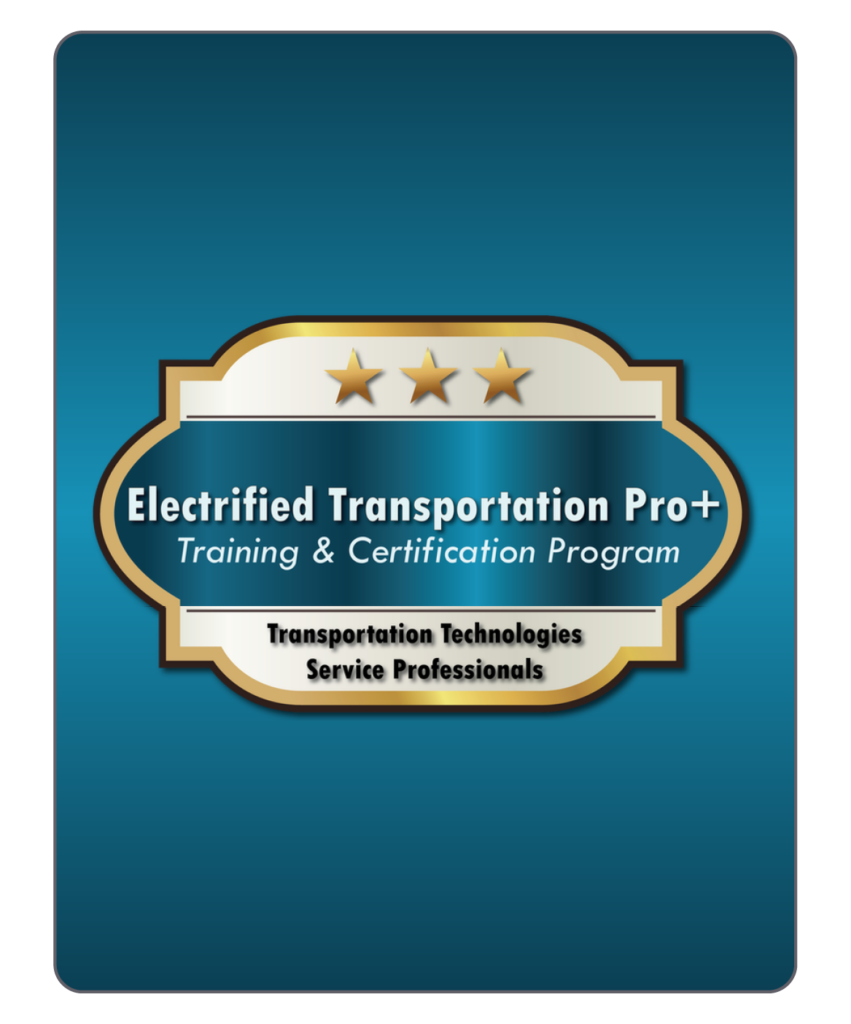 Electrified Transportation Pro+ Training and Certification Program
The objective of the Electrified Transportation Pro+ program is to ensure that all individuals across all transportation industries are trained in Electrified Vehicle Systems and Technologies consistently to one standard. The training is completed in preparation to perform the practical and written exams for earning the corresponding Level 1, Level 2, and Level 3 Certifications.
Electrified Transportation Pro+
LEARN MORE