TRANSIT MODE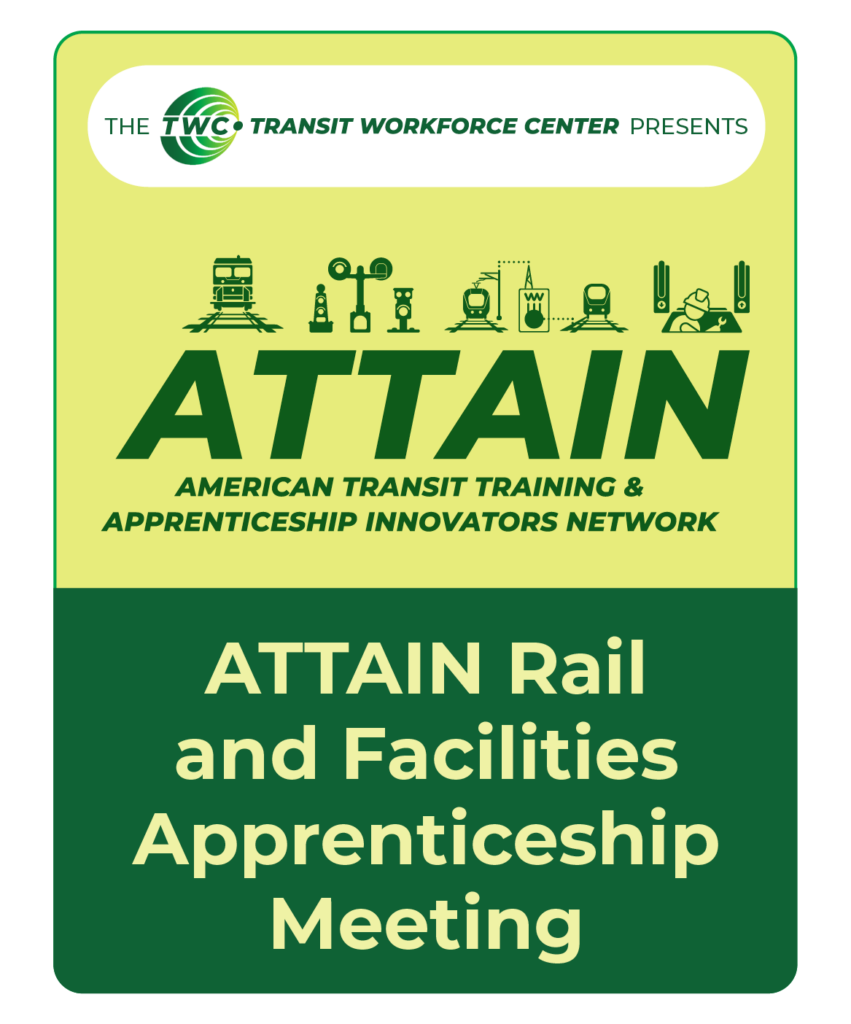 ATTAIN Rail and Facilities Apprenticeship Meeting
This recorded meeting of the ATTAIN Rail and Facilities Committee serves as a resource for transit industry stakeholders and includes presentations on apprenticeship and case studies of successful programs across the country.
Transit Workforce Center
September 2023
To learn more, please visit our dedicated ATTAIN and apprenticeship page.
ATTAIN presentation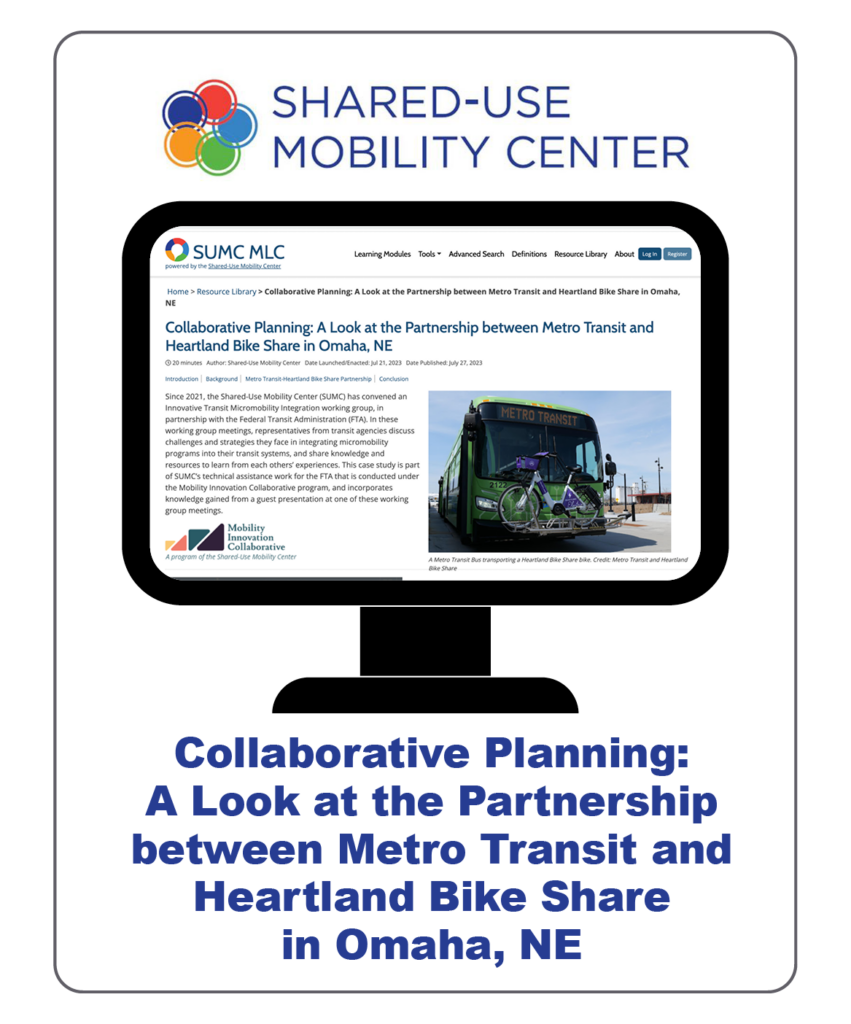 Collaborative Planning: A Look at the Partnership between Metro Transit and Heartland Bike Share in Omaha, NE
In Omaha, Nebraska, the city's public transit provider Metro Transit and non-profit bikeshare provider Heartland Bike Share have been collaborating on ways to make biking and transit more connected and more appealing in their community. This case study examines the partnership and how transit and micromobility integration can benefit a city, support both modes, and provide more options for travelers.
Shared-Use Mobility Center
July 2023