Strategic Workforce Planning in Transit: Developing, Supporting, and Strengthening Your Incumbent Workforce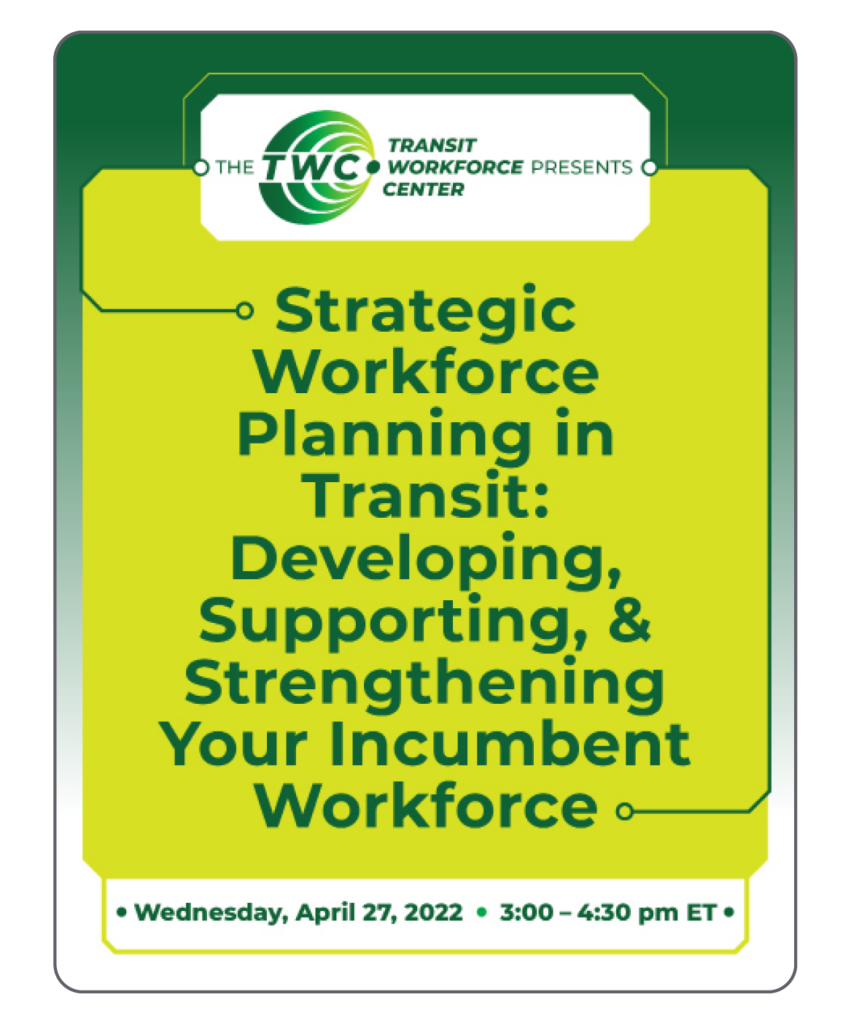 Strategic Workforce Planning in Transit: Developing, Supporting, and Strengthening Your Incumbent Workforce
Transit Workforce Center
April 2022
This webinar, presented on April 27, 2022, explores important considerations and best practices for creating strong strategic workforce development plans.
FTA Administrator Nuria Fernandez provided opening remarks, followed by insightful workforce development guidance and case examples from leading, experienced, and insightful presentations from IndyGo (Indianapolis IN), ATU International and Local 558, SporTran (Shreveport LA), TWU Local 100- NYCTA Training and Upgrading Fund (NYC), SEPTA (Philadelphia PA), and ProgressWorx.
It is the first in a series of TWC webinars on Strategic Workforce Planning.
A video recording of the webinar and the associated slides are attached below (if you are on the main Resource Center page, click "Learn More" to view the video). Please follow the link below to view all past TWC webinars and to register for upcoming events.