TCRP Research Report 199: Transit Technical Training (Volumes 1 & 2)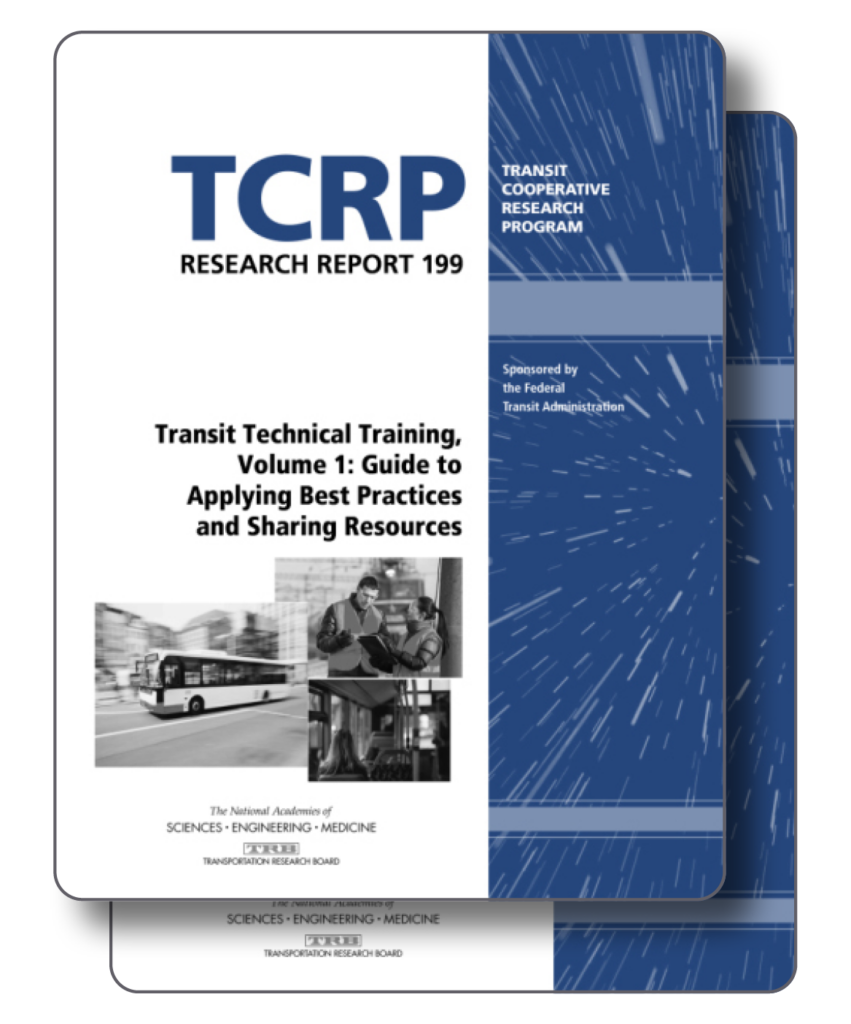 TCRP Research Report 199: Transit Technical Training (Volumes 1 & 2)
Transit Cooperative Research Program (TCRP)
January 2018
TCRP Research Report 199: Transit Technical Training is a two-volume set that presents guidance on technical training programs and the implementation of those for transportation agencies.
The report's first volume, Guide to Applying Best Practices and Sharing Resources, documents the best models of technical training programs serving U.S. and international transportation agencies and related industries.
The second volume, Guide to Overcoming Barriers to Implementing Best and Innovative Training, provides public transportation agencies with best practices, strategies, and resources to assist with the implementation of effective and innovative training programs and techniques for frontline employees.