Making Connections 2022 – Designing Safety: Bus of the Future and Beyond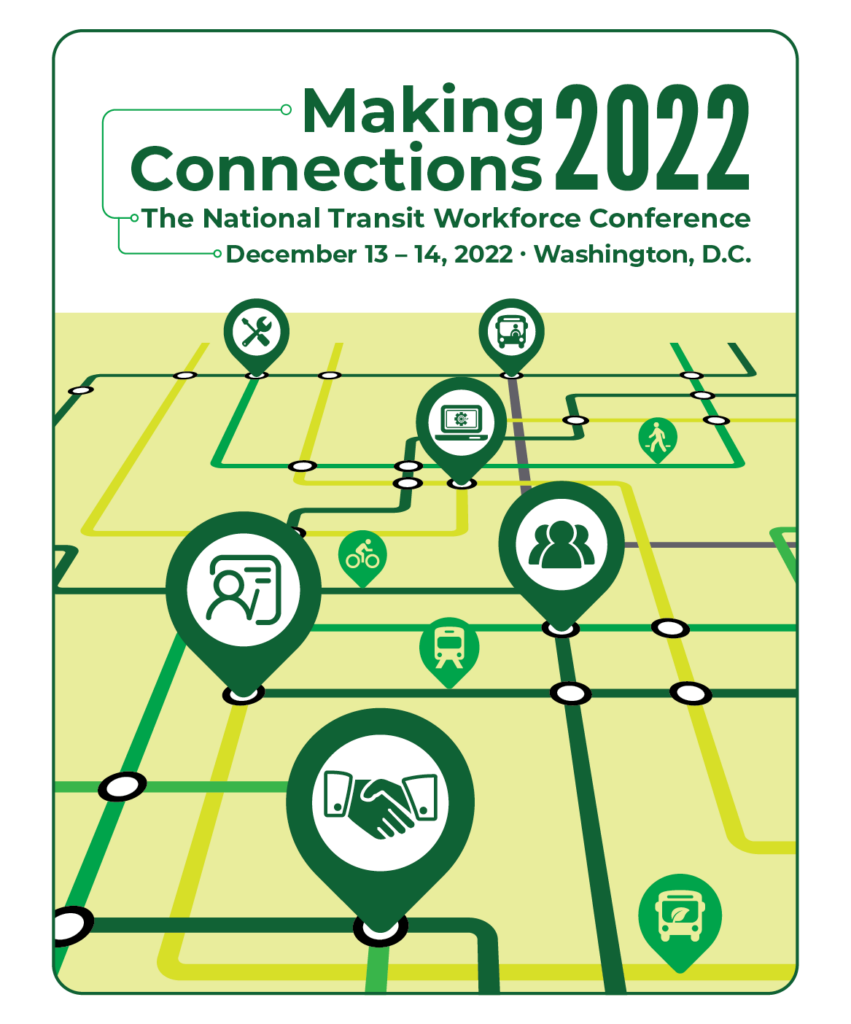 Making Connections 2022 – Designing Safety: Bus of the Future and Beyond
Transit Workforce Center
December 2022
This session was presented as part of TWC's Making Connections 2022 transit workforce conference in December, 2022.
Session Summary: In the hierarchy of health and safety protections, engineering controls are at the top. This session addressed the critical issues of operator assaults and operator safety through the lens of safety by design, with a major focus on the significant planning work that has been done to create an effective operator barrier against assault and respiratory hazards. Other advances in safety-related design, such as blind-spot elimination for protection of pedestrians, ergonomics and accessibility, were also reviewed.
Moderators
Jack Clark: Executive Director – International Transportation Learning Center/Transit Workforce Center
Speakers
Christy Campoll: Senior Associate – RLS & Associates Inc.
Brian Sherlock: Safety Specialist – Amalgamated Transit Union
Mohammed Yousuf: Director, Office of Infrastructure, Safety and Asset Innovation – Federal Transit Administration
Session Slides