Lunch & Learn: Youth Careers in Transit – Exploring a World of Opportunity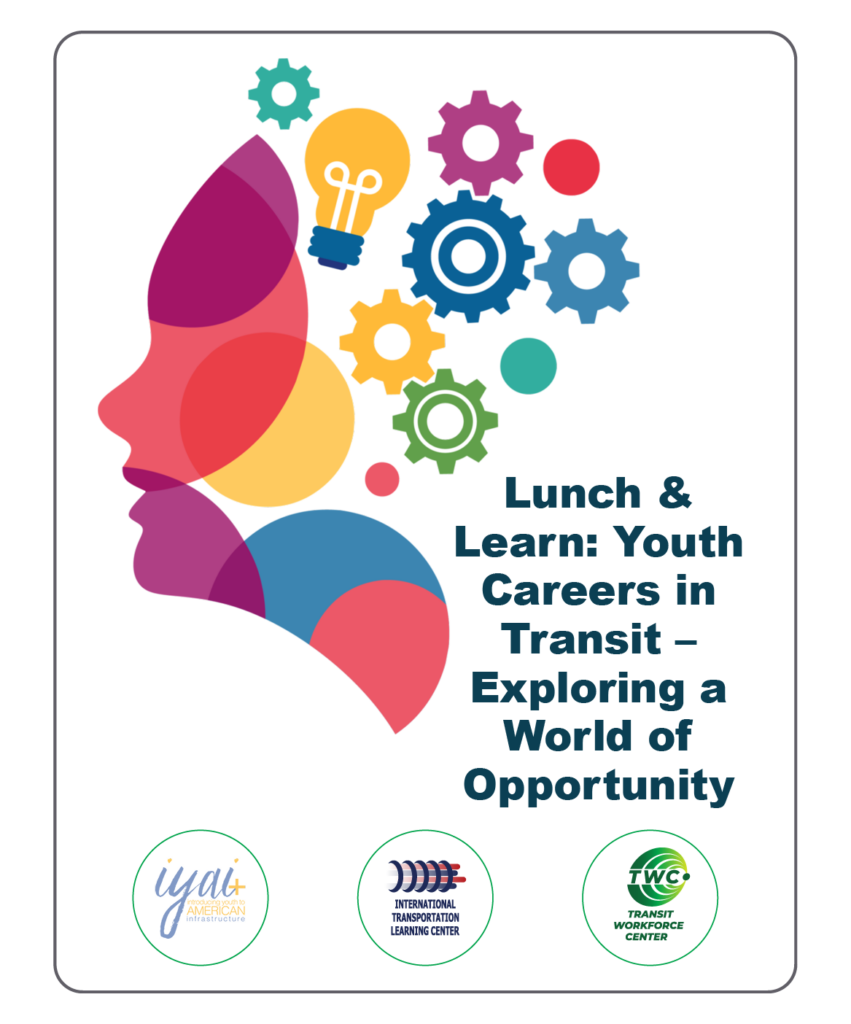 Lunch & Learn: Youth Careers in Transit – Exploring a World of Opportunity
Iyai+, International Transportation Learning Center/Transit Workforce Center
May 2023
This is Part 4 of Iyai's 6-part 2023 Transportation/Mobility Career Awareness Lunch and Learn series. This webinar is co-sponsored with the International Transportation Learning Center / Transit Workforce Center. This webinar features presenters at various stages of their transit careers discussing their work and their own career pathways, and then engaging in an interactive discussion with the audience.
Program: Iyai's Dr. Beverly Scott and TWC's Shayna Gleason present an overview of the program series and career landscape, followed by participants in diverse positions talking about their work and careers.  Speakers include: 
-Marvin Alfred, President, Amalgamated Transit Union (ATU) Local 113 (Toronto);
-Kyisha Bond, mechanic apprentice, IndyGo (Indianapolis),
-Inez Evans, President and CEO, IndyGo (Indianapolis);
-Andrew Falotico, Health and Safety Representative, ATU Local 113 (Toronto);
-Desiree Patrice, Deputy Chief of Capital Transformation, MBTA (Boston). 
After the presentations, Karen Philbrick from the Mineta Transportation Institute facilitates a conversation between the audience and presenters.