How To Support Good Jobs and Workforce Equity on Federal Infrastructure Projects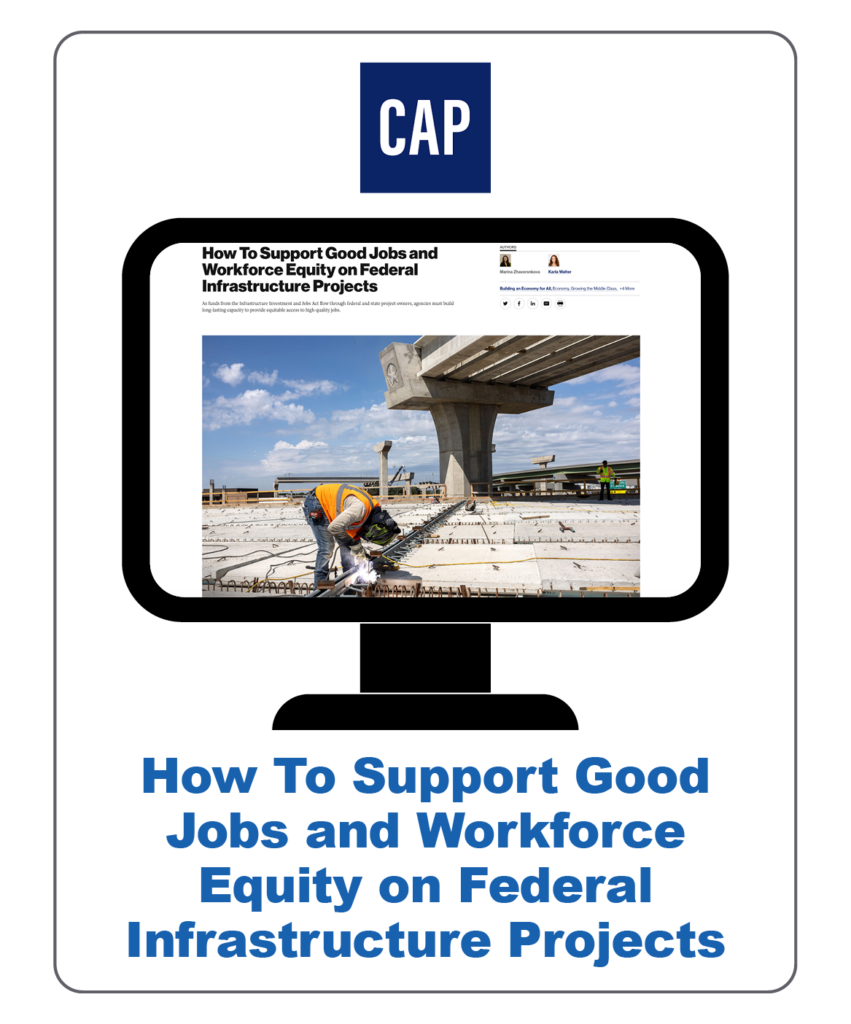 How To Support Good Jobs and Workforce Equity on Federal Infrastructure Projects
Center for American Progress
March 2023
This report from CAP describes strategies to ensure that the Infrastructure Investment and Jobs Act (IIJA) spending meets workforce equity and quality goals:
Include clear, robust workforce standards in procurement communication and evaluation.
Build agency capacity to collaborate and prioritize workforce standards.
Provide technical assistance to achieve desired policy results.
Measure and report workforce outputs and outcomes.
How To Support Good Jobs and Workforce Equity on Federal Infrastructure Projects