Creating and Editing Instructional Videos to Engage Learners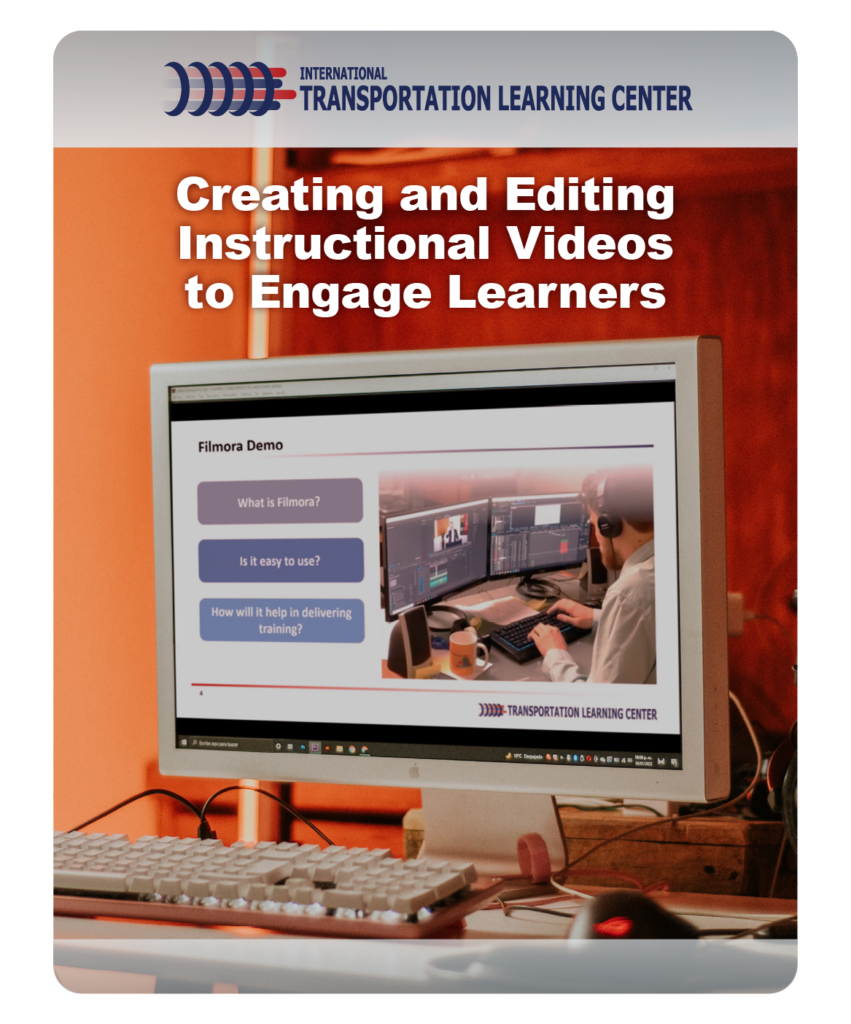 Creating and Editing Instructional Videos to Engage Learners
International Transportation Learning Center
November 2020
Beyond the traditional classroom environment, one way transit trainers can enhance delivery is through video instruction. This recorded webinar demonstrates Filmora™, an affordable and easy-to-use platform that helps you create video instruction modules.
This is one of several skill booster events held by the International Transportation Learning Center (ITLC).
Please see video below.
Tips for Creating Instructional Videos