News
Federal Funding Available for Making Connections 2022 Conference!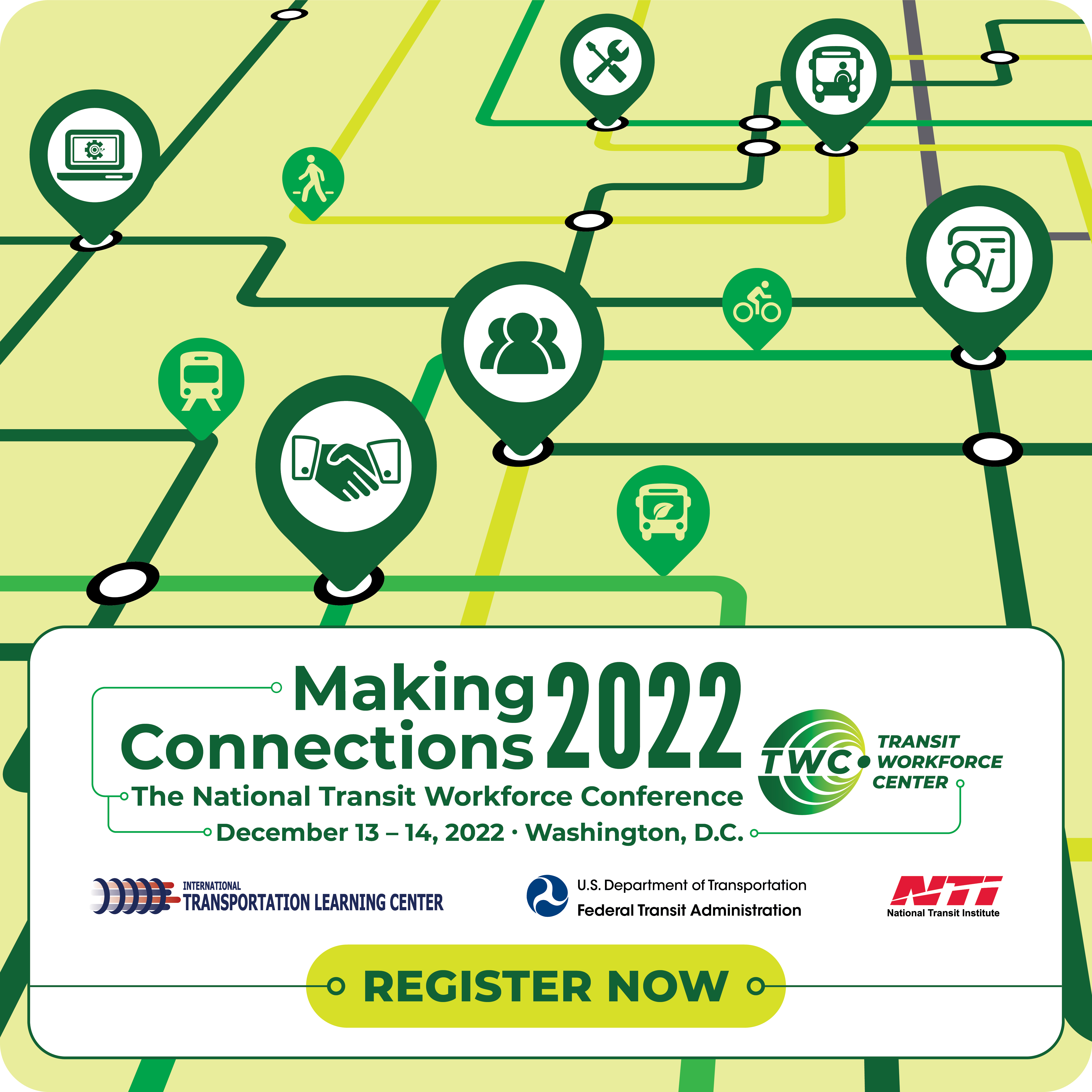 FTA has provided the following guidance for transit organizations seeking to defray costs related to this conference regarding the use of federal funds:

Section 5314 (Technical Assistance and Workforce Development) of the Bipartisan Infrastructure Law and enacted in the Infrastructure Investment and Jobs Act, states that recipients may use up to 0.5 percent of their Section 5307 (Urbanized Area Formula Program), 5337 (State of Good Repair), and 5339 (Bus and Bus Facilities) funds each fiscal year for direct educational expenses at the National Transit Institute, or to carry out other existing local education and training programs supported by the Departments of Transportation, Labor, or Education for education and training of state and local transportation employees at a federal share not to exceed 80 percent. Direct educational expenses include supplies, tuition, and travel to and from training.

Finally, please note, recipients are also advised that training and educational expenses, such as travel expenses relating to staff attendance at FTA-sponsored workshops, may also qualify for reimbursement as an operating expense at a 50 percent federal share.