Transit Career Stories
Unbreakable Bond: An Apprentice Mechanic With the Drive to Succeed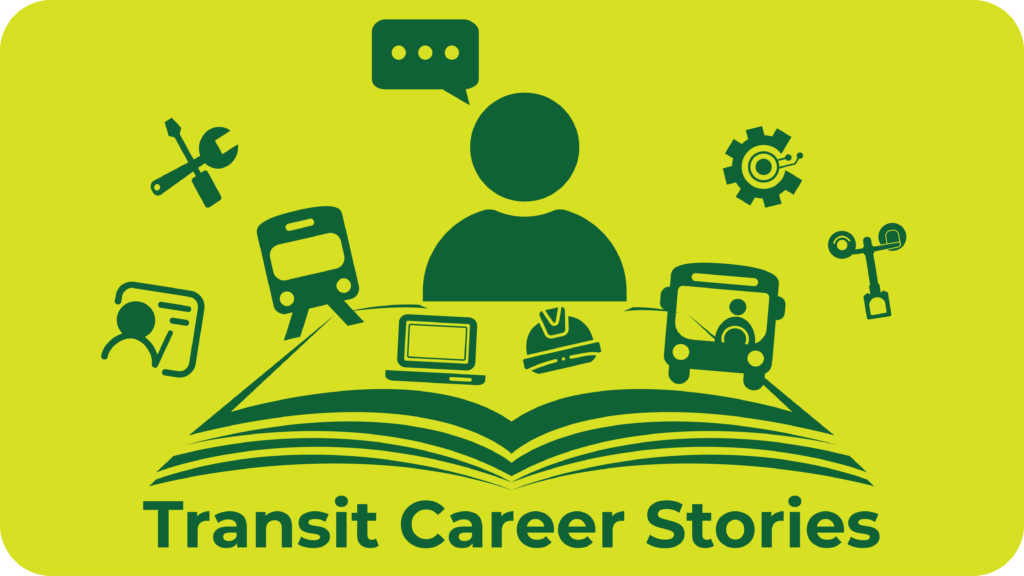 With this inaugural blog post, Transit Workforce Center presents the first installment of Transit Career Stories, part of TWC's in-progress national career awareness campaign. This series will feature workers describing what they do, their career pathways into and throughout the industry, and what makes their work interesting, exciting, and rewarding for each of them and the community.
---
Years ago, Kyisha Bond sat eating lunch in her technical high school's cafeteria when a teacher came up to her with a Cummins engine. He offered a challenge.
"I can see you changing the game, if you can disassemble and reassemble this engine," he told her.
Kyisha, reluctant at first, accepted the challenge. When she first joined the teacher's diesel technology class as the only female student, the boys gave her a hard time. Eventually, she was accepted and she thrived, later chosen as captain of the team that won an important class competition. More importantly, Kyisha had discovered her mechanical talent and skill.
Today, after coming through a period of incarceration, Kyisha is back to fulfilling what she always knew she could accomplish as a member of IndyGo's first apprentice mechanic cohort.
"This is my dream job," she says.
Kyisha's route to working in public transportation was an indirect one. After high school, she had been recruited by a private transportation company and later worked at several others, but she didn't fully enjoy her time there because of discouraging and difficult coworkers. Later, while under house arrest but working in retail, Kyisha was dissatisfied with her situation.
"I wanted better," she says. "I was tired of working where I was working."
Things started to turn around for Kyisha through a chance encounter. While waiting at a bus stop on her day off, she ran into a woman who had at one time been her school librarian, lunch lady, and security guard. Now a road supervisor at IndyGo in Indianapolis, she told Kyisha that IndyGo was hiring. IndyGo had been Kyisha's way of getting around since she was a child, and the prospect of working in a familiar context intrigued her.
Five days after she submitted her application, she got a call that she wasn't expecting. "I was still doubtful that I would get hired because I was a felon, but they wanted me." She sensed a great opportunity in front of her and was excited. "I was falling all over myself at that point," she says.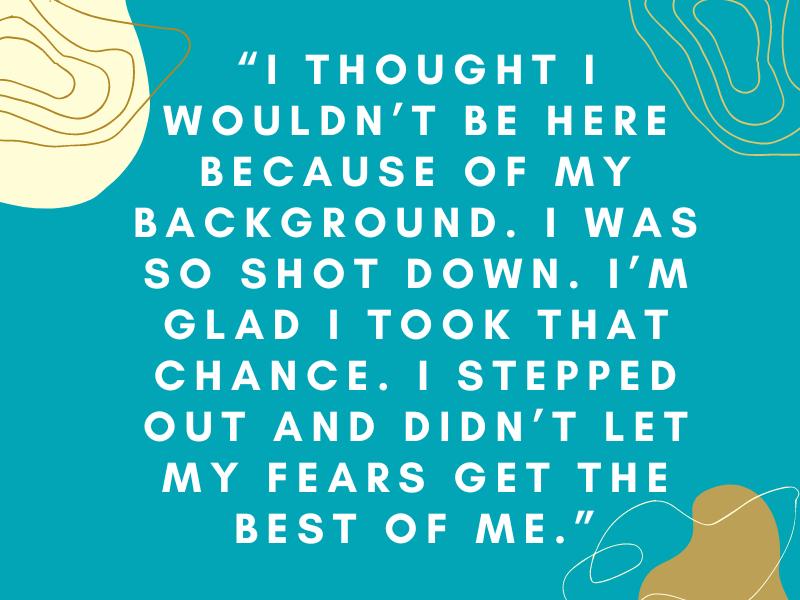 Her first position was as a general laborer, cleaning the interiors and exteriors of buses. As she worked on the buses, her role helped her feel more comfortable with how they operate, since she had to drive them in order to wash them. "I thought that was a great way to get my feet wet and then work my way through."
Kyisha's stint as a general laborer didn't last long, because soon her supervisors began to encourage her to apply to other positions. Dionna McCane, an Amalgamated Transit Union (ATU) Local 1070 mentorship coordinator at ATU/IndyGo, suggested that once it was up and running, Kyisha should join the new apprentice program for bus mechanics that Dionna was helping to develop. Meanwhile, through the program, Kyisha earned her commercial driver's license (CDL) and became a bus operator.
Over the course of her time in the position, she memorized and drove 33 different routes, but she especially enjoyed her riders. "I had love for all types of people," she says, going on to describe the time she spotted a man on her route during a snowstorm. There was "no bus stop in sight, but he was walking along the road, and I picked him up."
Kyisha's hard work, drive, good-natured attitude, and commitment to the community carried her through to become one of IndyGo's first participants in its new Bus Maintenance Technician Apprenticeship Program. Established in 2022 through a labor-management partnership between IndyGo/ATU Local 1070 and in collaboration with Ivy Tech Community College, the program provides mentoring, training, and career ladder opportunities for workers. Kyisha remembers when Dionna introduced her to Director of Apprenticeships and Workforce Development at ATU International, Jamaine "G" Gibson, while paying IndyGo a visit. He asked Kyisha if she was a mechanic, since general laborers wear the same uniform. She recalls him saying, "you look the part," and it stuck with her. She knew she could not only look it – she could be it.
Another reason Kyisha decided to try her hand at the program was because of the buzz surrounding it. "Everybody was talking about … it, because it was such a great opportunity." She appreciated the chance to brush up her mechanical skills while learning and working with other enthusiastic colleagues.
Kyisha speaks highly of the program and the resources it provides participants, and it has allowed her to apply herself to something she values. The program has also given her an opportunity she feared she would never have. "I thought I wouldn't be here because of my background. I was so shot down. I'm glad I took that chance. I stepped out and didn't let my fears get the best of me," she says. Dionna concurs. "Kyisha had the drive, the willingness to work hard to be successful, and the motivation to push through any past adversity," she says.
Kyisha's time at IndyGo greatly contrasts with her prior experience. "[The program] is meant for anybody that [doesn't] have any tools to start from somewhere. They have great people back there—anybody is willing to help you, even if they're not your assigned trainer. They offer a lot, and I do encourage anybody to get into this program. If you don't know anything mechanic-wise, this is the best start, honestly."
When asked what she'd say to a young woman in her shoes thinking about working as a mechanic, she says, "It's not who you are, it's how you work. Don't get discouraged or feel like you are alone. Also, ask questions. Some people just like to test who you are. It gets better."
This month, Kyisha is starting her work towards a certificate in diesel technology at Ivy Tech Community College. She has future aspirations, too.
IndyGo President & CEO Inez Evans met recent CDL graduates, Kyisha among them, and jokingly asked, "Does anybody want my job?" Kyisha responded, "I do," and she wasn't kidding. She says she would love to move towards a leadership position one day, just like Inez.
For the time being, Kyisha is more than content in her role. "What I like best about working my way through my career with IndyGo is that a lot of people help you. If you don't know something, they love to help you. I've developed great relationships with people, and they make me feel like I can move higher. There's no limit. I love what I do."
---
Editor's note: Kyisha's story is only one of many that the TWC Blog will broadcast. To see a video featuring Kyisha and the career journeys of several others in diverse positions in the industry, click here. To learn more about apprenticeship programs, like the one Kyisha is part of, search "Apprenticeships" in the TWC Resource Center.