Managing the Labor Shortage at Transit Agencies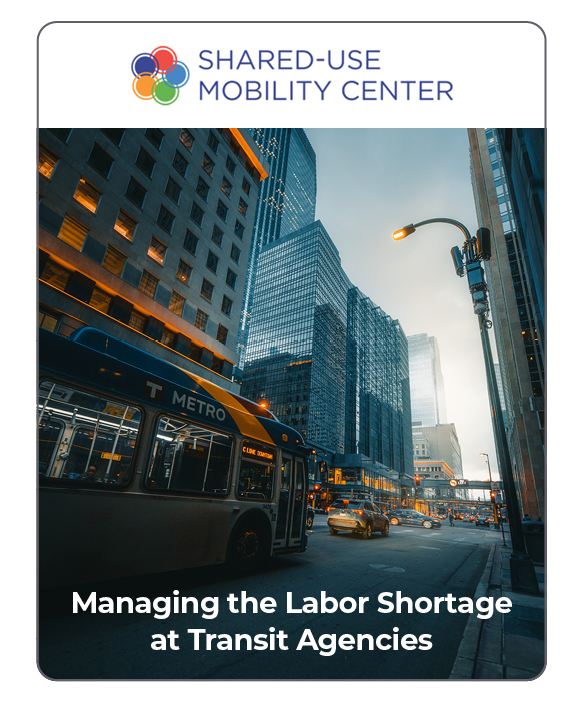 Managing the Labor Shortage at Transit Agencies
Shared-Use Mobility Center
November 2021
This article examines labor shortages in the public transit industry. It focuses on the following points:
Transit agencies across the United States are experiencing a significant shortage in labor, that the COVID-19 pandemic has worsened. This shortage is negatively impacting the services they provide to the public.
Employees at transit agencies have a significantly higher median age than employees in other industries.
Transit agencies should use data and information to consider recruiting and retaining employees for the long term.
Managing the Labor Shortage at Transit Agencies