ITLC Rail Car Training Consortium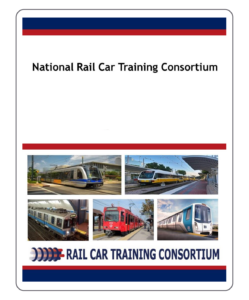 ITLC Rail Car Training Consortium
International Transportation Learning Center
July 2020
The International Transportation Learning Center (ITLC) organizes multiple national training consortia to develop standards-based national training courseware for frontline occupations in public transportation organizations.
Started in late 2015, the National Rail Car Training Consortium has moved forward with its mission to create standardized national training courseware for rail car technicians. The development team composed of over 40 rail car maintenance subject matter experts (SMEs) from 18 member agencies and unions from across the country, along with instructional systems designers from the ITLC, design curriculum and courseware for the rail and transit industry.
The attached catalog contains a summary of Consortium courseware.
Hear from the subject matter experts involved in the Rail Car Training Consortium about the process and products.