Battery Electric Bus Familiarization Webinars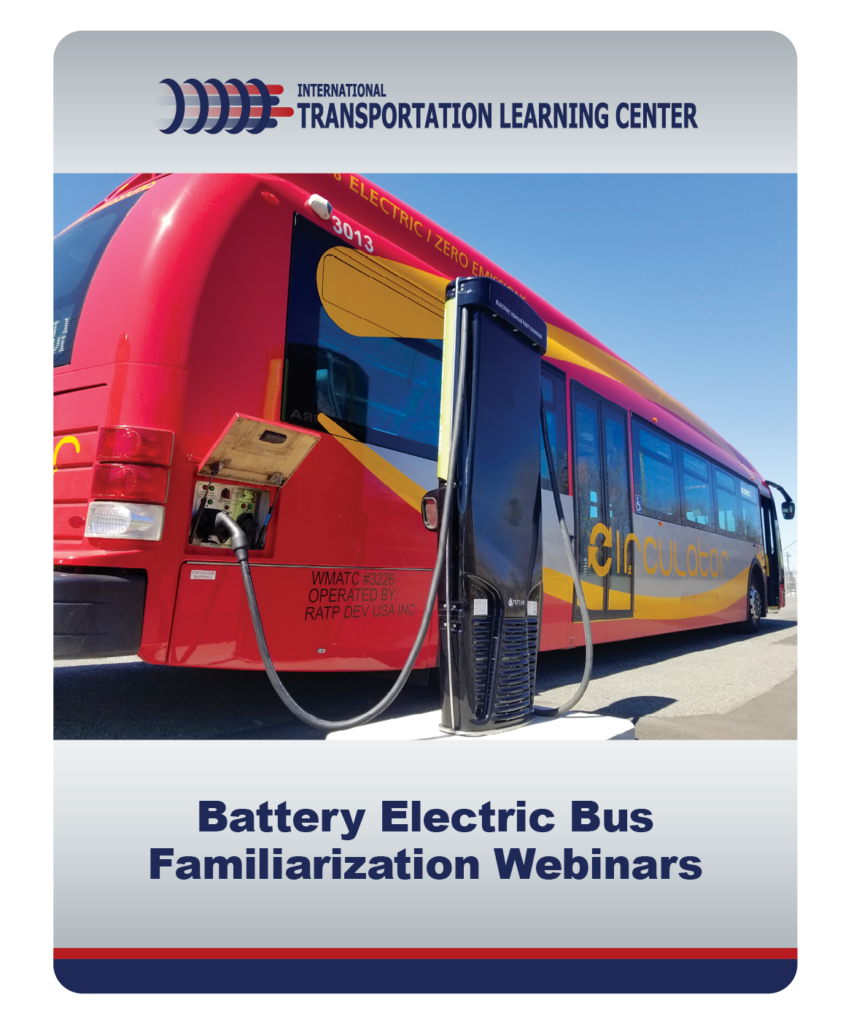 Battery Electric Bus Familiarization Webinars
International Transportation Learning Center
June 2020
The International Transportation Learning Center presents three distance-based courses to help transit bus technicians gain fundamental understanding of battery electric bus (BEB) technology. These courses are recorded from live online sessions.
In each session, experts from various BEB manufacturers presented on specific topics, with over 400 participants attending. Each session is introduced by John Schiavone, who moderated many questions from participants. Please click through the drop-down options below to view the recorded sessions, slides and presenters' notes, and sample tests and test answers.
Session 1: BEB Overview
Major components, principles of operations, PM requirements, battery management systems. Presented by Proterra, New Flyer, and Gillig.
Session 2: High Voltage Safety Considerations
BEB high voltage overview, risk and safety, worker protection, required skills. Presented by ENC, BYD, Novabus -Volvo Group, and Proterra.
Session 3: Battery Charging Approaches
BEB battery charging methods and considerations. Presented by CTE, Proterra, BYD, New Flyer